The transition from Scott Cayton to Betty Wetter is not taken lightly, nor is the process fast or easy. Thought and attention to detail are poured into costumes, songs are put on repeat, and dances are choreographed. The make-up process alone takes hours, then you have wigs, costumes, shoes, hats, and accessories.
Cayton is a fairly recent transplant to Seattle from North Carolina. His day job has him managing Fuel Coffee; that's where he and I met, slinging espresso together before I left to pursue photojournalism.
Betty Wetter, meanwhile, is "silly yet stunning. She prefers plastic sheets over silk and never misses a soda before bed," Cayton says.
Betty Wetter is currently putting in six months with Cucci's Critter Barn at Kremwerk and on Sunday celebrated her one year anniversary. With Pride in full swing, Cayton invited me to tag along to witness the process of how Betty came to be.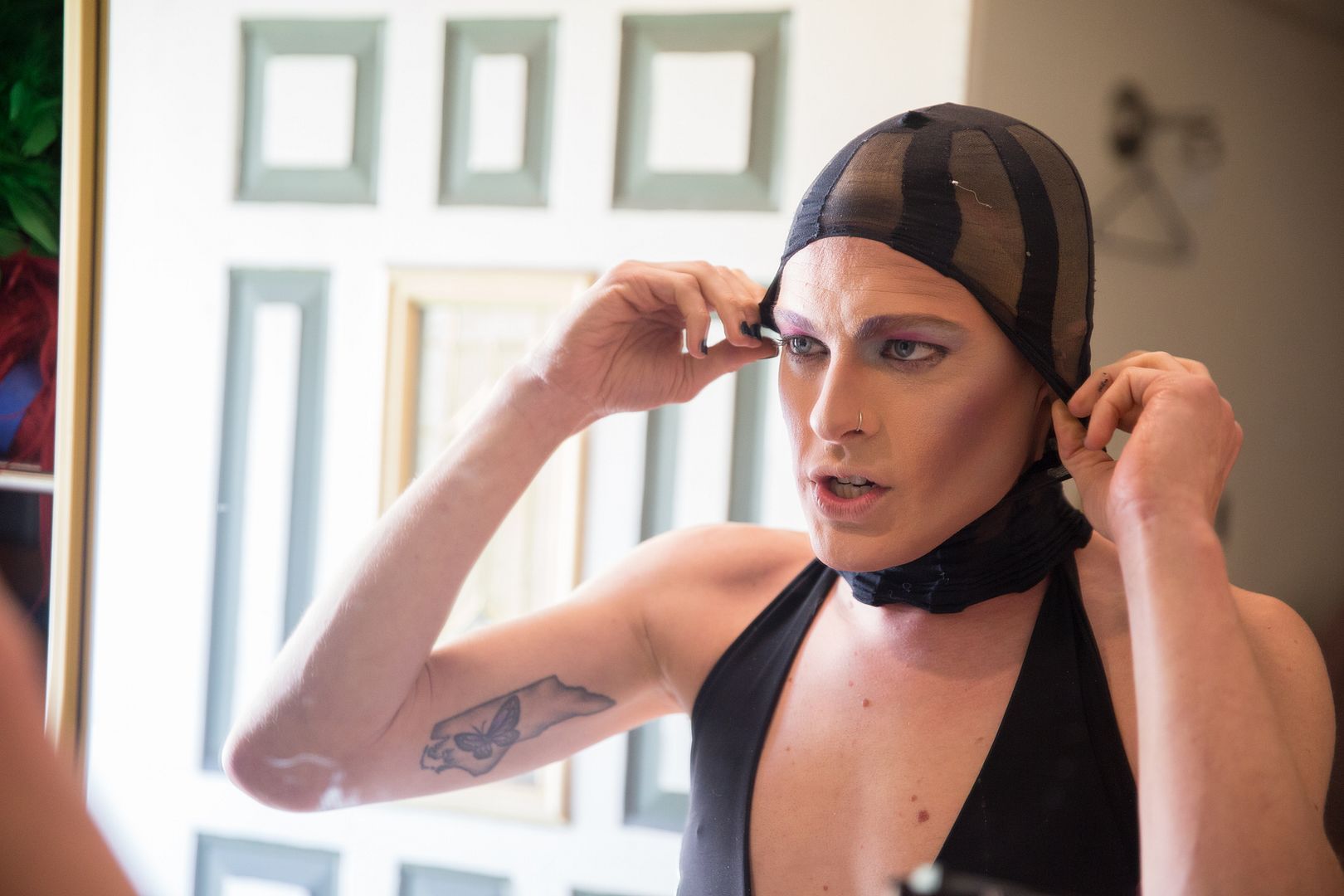 "I like to have a good time," Cayton says. "I love doing comedy. I feel a natural attraction to it. When I can make someone laugh, it's one of the greatest feelings. Personally, she's therapy, she's self appreciation."
Up at 6 in the morning, Cayton begins with a french press and a hand rolled cigarette. A fresh shave and then it's time for makeup.
It's taken months to get things figured out on the makeup end, understanding contours and application would have been much more difficult without help from Youtube and the advice of more experienced queens.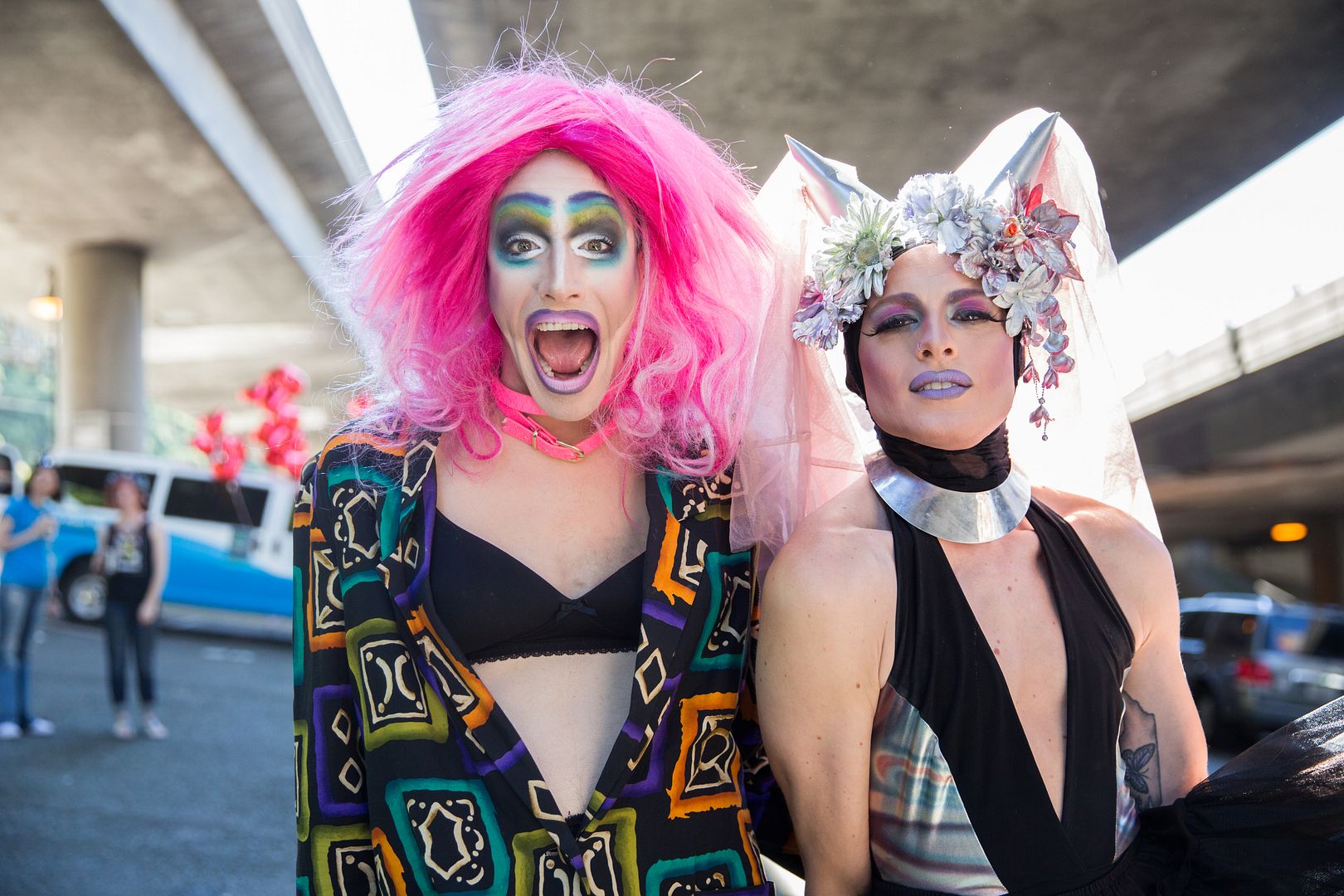 Over the past year, Cayton's views on being in drag have changed.
"I'm taking more inspiration from the genderless idea of it," he says, applying foundation while staring in a ring-lit mirror. "I'm trying to step away from being offensive towards women and what we expect of them. Year two will be more about just being and looking like art."
Betty seems to draw on something that already exists within Cayton. It's not an unnatural transformation. She grows from something bubbling just beneath the surface.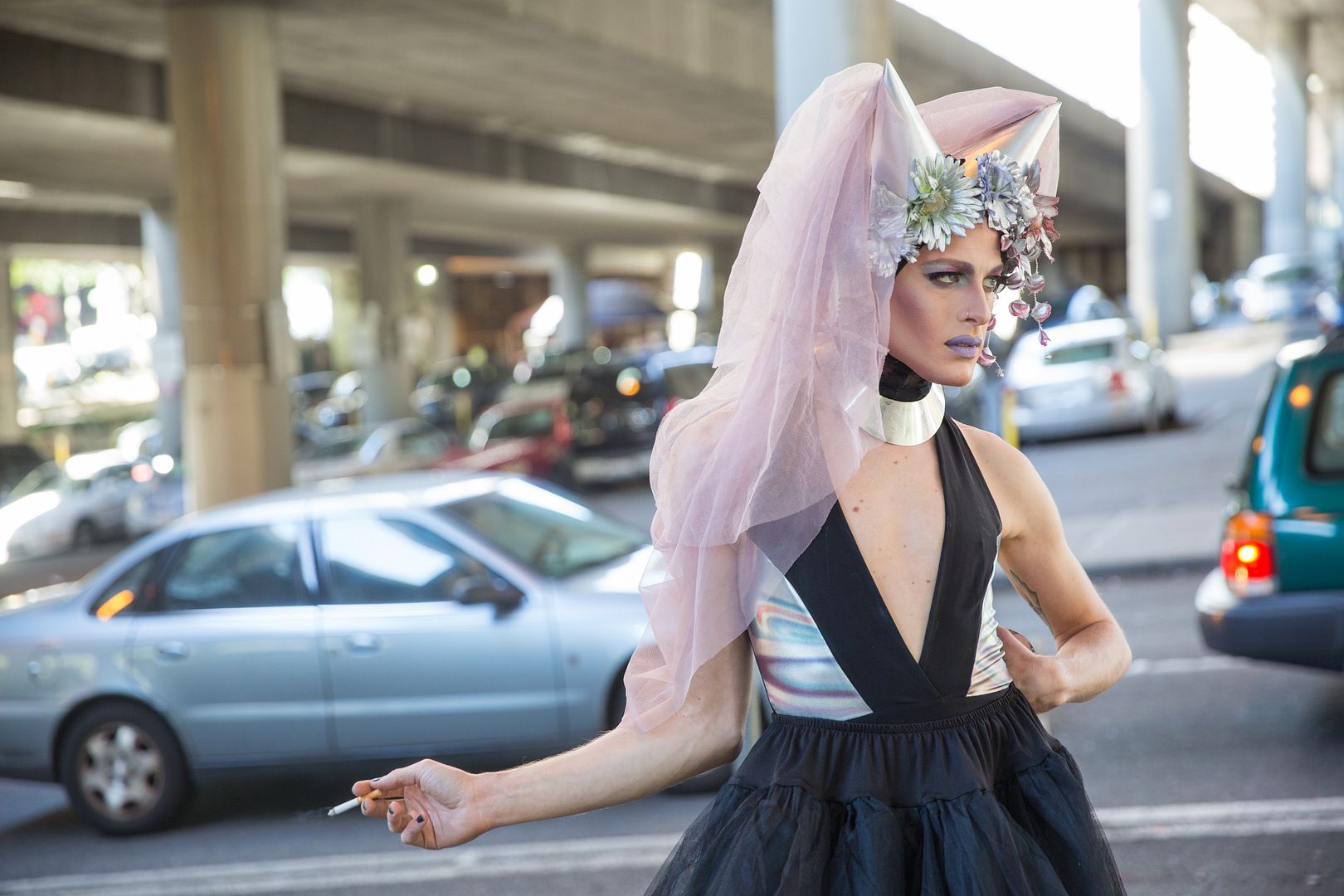 "It's like this part of me that was always repressed," he says. "This side of me that really just wanted to have fun and whatever I was feeling like is what I wanted to put out there. I always had to put out this super masculine thing. I was scared of being a woman. That's one thing I've learned this year is that we hate women, as a society, we hate women. "
It wasn't safe to unleash Betty Wetter for much of his life, says the North Carolina native.
"I wanted to do it when I was there, but the social pressures never would have allowed it," he says. With memories of the violence perpetrated against the LGBTQ community still fresh, safety is a big concern. "Since the events of the past few weeks, including Orlando and the events here on Capitol Hill, as a white man, it's the first time I've felt unsafe, like truly unsafe. I didn't realize that hate could still be so close. I feel community here, but as far as society is concerned, we're not going to be safe for a long time. So far I've not encountered any problems."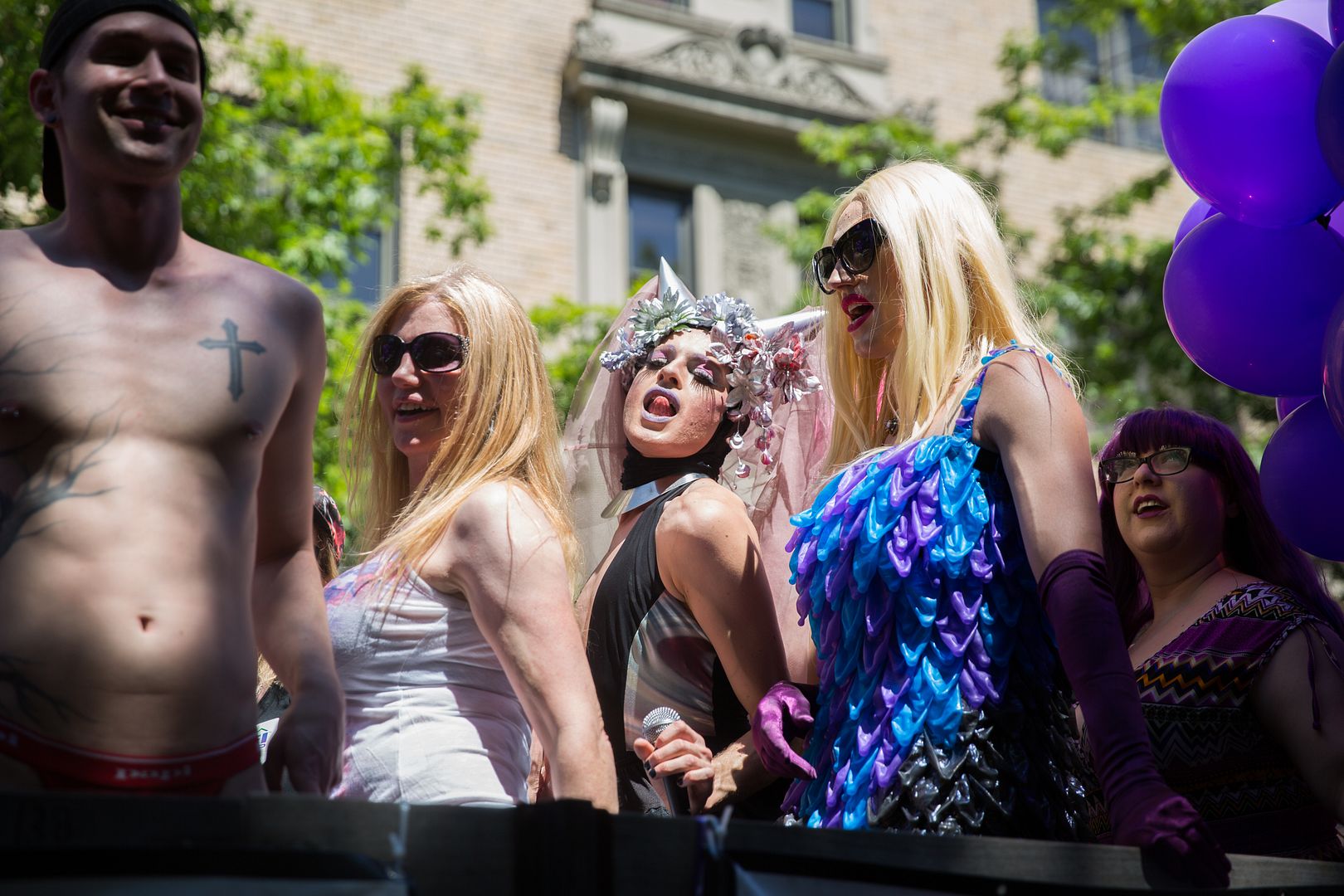 Thinking more about what drives individuals to cause so much pain, Cayton continues, "I think that a lot of this unsafety that we feel, is because these people don't necessarily get it. Their lack of knowledge creates a fear in them. Just like everybody. Most fear is lack of knowledge. That's what makes me feel unsafe. When they're not getting what's going on, I can feel something rising in them."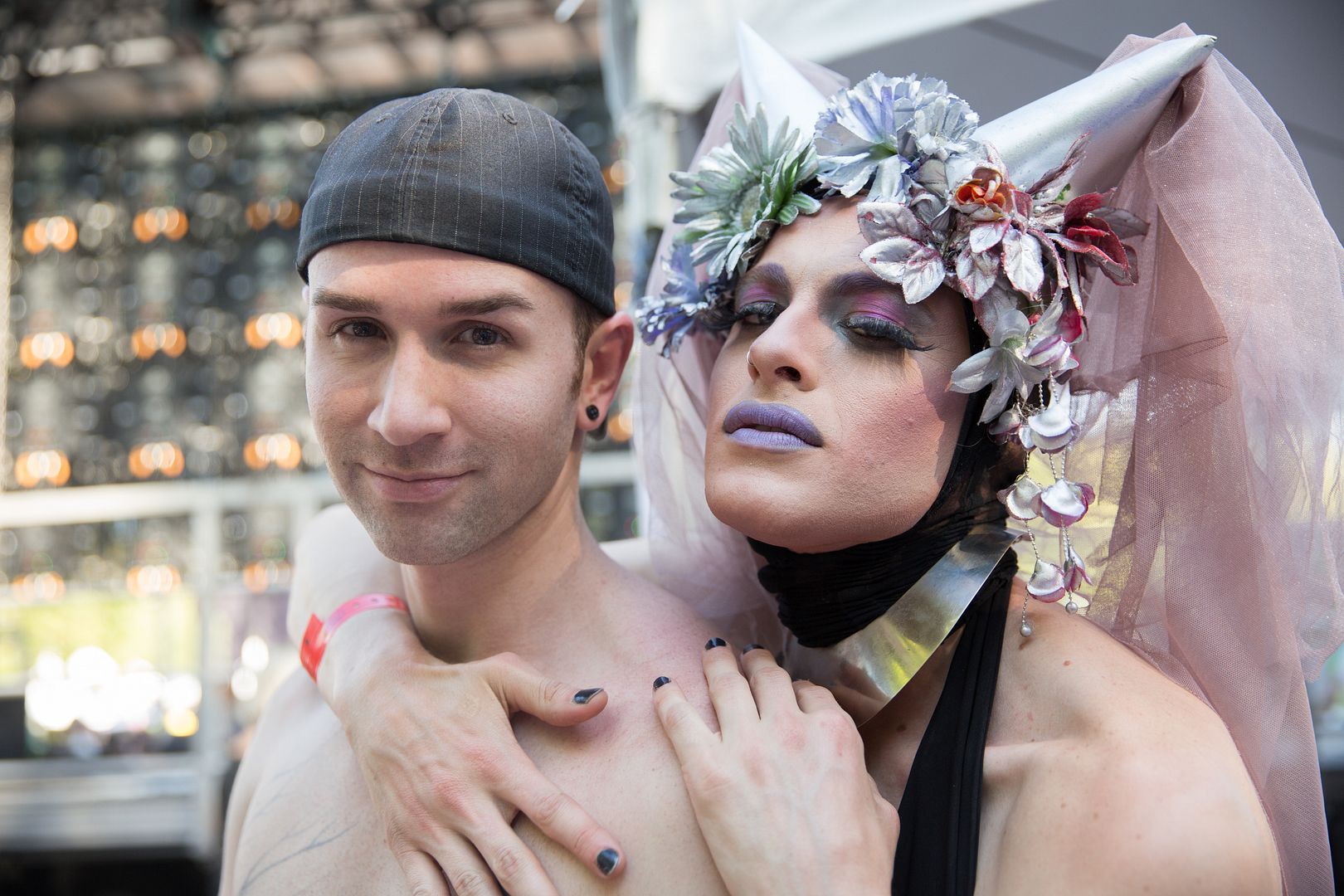 Regardless of the fear involved in getting on stage, or walking to and from venues in full drag with flamboyant costumes, queens carry on. Not only can they persevere, but they can become successful at what they do. For Clayton, starting a process that was once a dream and becoming successful at it in a year is worthy of celebration.
"It means that I am no less what I was when I was 18 with a dream. I'm no less fun than I've ever been. I'm no less motivated. It's a celebration of the fact that I myself pulled myself out of depression and struggles that I thought were going to conquer me. I thought I was going to be a loser. Now I realize I can do anything. I just spent the past year building a human. Now I'm getting shows, building my own creations. It just reminds me that I can do it.… When I first started out, I wanted to have two regular shows by the end of the year. Now I have three. I mean, I reached a goal. I'm just getting started."
If you want to see the magical human that is Betty Wetter, you can catch her onstage at Kremwerk with Cucci's Critter Barn.