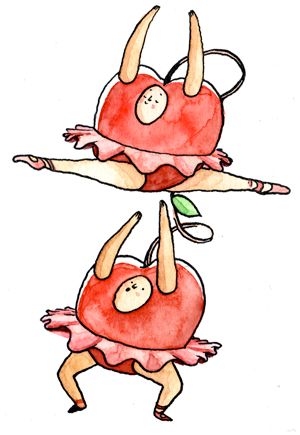 When Shari Lewis founded Westlake Dance Center in 1993, the studio was named for its address on Westlake Avenue. Twenty-three years and three moves later, it's still west of a lake, but since landing in Shoreline, in a mall on Bothell Way, that body of water is Lake Washington and the studio once again finds itself rebuilding its student body and paying off moving fees.
This kind of nomad life is familiar for dance artists in Seattle. Choreographer Merce Cunningham once said that dance was "movement in time and space," and space is usually the difficult item in the equation. Dancers have some specific requirements for space: They need a resilient floor with no splinters and a ceiling high enough that you don't crack your head if you're lifted off the ground. It should be wide and deep enough to let you get a good run going. Natural light is a plus—so is heat in the wintertime.
Space like that is hard to find, particularly in a city like Seattle where all real estate is currently going at premium prices. When Velocity Dance Center had its original home in the Odd Fellows Building sold out from underneath it in 2007, its leadership looked all over the city for new digs. Luck, and a savvy board, kept Velocity on Capitol Hill at its current location on 12th Avenue, but like Westlake Dance Center, it took a financial hit to make it happen—the center didn't manage to pay down that debt until 2013. And with its new lease set to expire in 2020, Velocity is poised to have the cycle repeat—as director Tonya Lockyer said last spring at Gearshift, Capitol Hill Housing's annual community forum, "We're basically paupers sitting on a gold mine."
At first glance, Pacific Northwest Ballet is far from being a pauper—the Phelps Center at Seattle Center has been the main home for both the company and the school since 1993. Until recently, all the company's real-estate concerns revolved around gradually adding more workshop space and a performance studio to its Seattle Center location, but the expansion of Sound Transit on the Eastside has thrown a monkey wrench into those plans. With five studios, its Francia Russell Center in Bellevue has housed a significant percentage of the company's youth classes, but the school has lost that facility to the light-rail right-of-way. The center's last day in that location, which PNB has built out itself, was August 31. After protracted negotiations with Sound Transit, the company has reached a settlement (details coming soon from ST), but classes will be held in temporary digs for more than a year while PNB remodels its new space.
At a time when multiple anxieties surround the real-estate market, from a increasing lack of racial and economic equity to environmental concerns, stability is a challenge for the entire community, not just the arts. Yet the displacement of the arts is a very visible indicator of the overall shifts at play in our city, even before the latest development surge.
Like other artists, dancers often find their way into older and more rundown parts of the city, taking over space previously used for manufacturing or warehousing. In the 1970s and '80s, studios like the former Seattle Dance Center and companies like CoMotion made their homes in Belltown, but with gentrification and new construction, almost all the dance and theater spaces in that neighborhood have been replaced by apartments and restaurants. That kind of transition is almost complete in South Lake Union, and is still underway on Capitol Hill—how much art space can be maintained there is still up for discussion. Some strategies, like the Capitol Hill Arts District and other developer incentives, play on art's role as a catalyst in developing neighborhoods, while some property owners strive to hold on to the existing arts ecology by guaranteeing a place for those organizations through extra-long leases or rent subsidies for cultural groups.
In lieu of long-term space, some artists are taking advantage of short-term opportunities. Velocity, which is celebrating its 20th anniversary in 2017, is one of four organizations currently running V2, a combination rehearsal, administrative, and gallery space in the former Value Village facility on 11th Avenue. It's been in operation only since last spring, but V2 has already been an integral rehearsal venue for several big local projects, including Kate Wallich's "Industrial Ballet" last March and Alice Gosti's "Bodies of Water" earlier this summer. Velocity director Lockyer compares it to a pop-up restaurant–occupying the building between tenants, making use of what would otherwise be an empty space until the new owner starts redevelopment. Like the old Con Works facility in South Lake Union in the 2000s, V2 is being developed and used with its demise firmly in mind. But while Con Works kept its doors open for several years before being swept away in a tech-inspired neighborhood makeover, V2 may be history as early as January. And with Velocity's autumn schedule already making full use of the space for an extended residency with Nancy Stark Smith, a founder of Contact Improvisation, that loss will be a tricky one to navigate.
So dance artists keep looking further afield, hoping to find a space where they can settle in for a long haul. Choreographers Dayna Hanson and Peggy Piacenza, along with designer and technician Dave Proscia, have joined forces to develop Base, a studio space in the old McKinnon Furniture factory in Georgetown, which is in turn a part of the Equinox Studio's "Creative Industrial Complex."
"I needed a place to call home," says Piacenza, who has been making her own work as well as dancing with several other choreographers for more than 25 years. Base, as its name implies, is designed as an anchor for its main artists and as an occasional resource for the rest of the community. Rather than operating as a studio/presenter as Velocity does, with ongoing classes and a full performance schedule, Base will run on a residency format. The three original members will each have extended time in the space that will be theirs alone–used for research, rehearsal, or whatever else they need to accomplish. The rest of the time will be distributed in shorter intensives to a roster of artists chosen by the core group.
Unlike many of the residential programs run at Velocity or On the Boards, this is not linked to a performance. "It's about creative time for that artist," says Piacenza. "It's not about a show." Hanson, Piacenza, and Proscia have all created work in residential settings over the past several years—"It's a privilege and a luxury to have that kind of opportunity." The project is well on its way: Dylan Ward and Jessica Jobaris have been selected as the first residents, and Ward will be showing something of his new work over Labor Day weekend.
By moving to a surplussed furniture factory, the artists of Base are following a well-developed path in American cultural economics, while the V2 project is experimenting with new resources. In both cases, and everywhere in between, dancers are carving out homes in warehouses and retail spaces, storefronts and strip malls, laying down a resilient floor underneath that high ceiling, making a place for dance to happen.
skurtz@seattleweekly.com