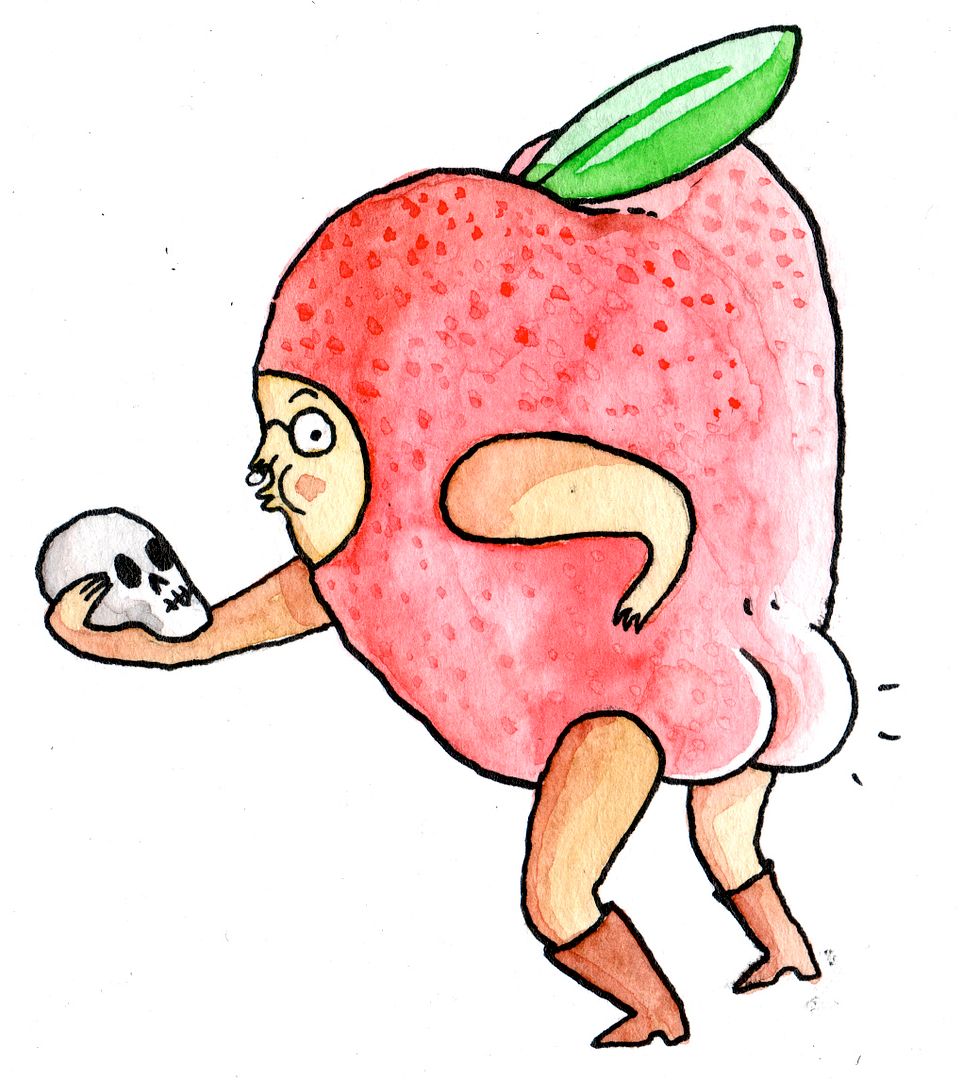 At the beginning of every rehearsal, the cast and crew of Theater Schmeater's upcoming production of Trump the King, or POTUS DRUMPH does what everyone else does. They get together and talk about what Donald Trump said.
"We start every rehearsal with a 10-minute discussion of things that we saw, memes that we saw, things that Trump said," says director Joel Waage. "If anything new comes up, we pass that over to [playwright Nick Edwards] to see if we can get new buzzwords or certain moments or thoughts into the piece. We had a part for Corey Lewandowski, who was the campaign manager. But we have to switch that out now, because we are now on the third campaign manager. As things happen, we just have to adjust and look at the script and say 'How can we make this work?' "
Such is the nature of theater in a heightened political moment, especially the one we are living right now. Politics and theater are longtime bedfellows, but seldom has a season contained so much relevant theater as the one now bearing down on Seattle.
Some works speak directly to our impending electoral contest, such as Theater Schmeater's production, a modern take on Alfred Jarry's absurdist classic Ubu Roi. And other productions are being staged in anticipation of the larger themes that emerge every four years when our country has a protracted and often painful conversation about who we are. Almost every hot-button topic is being covered.
This is all to say that any Seattleite with a political yen would be remiss not to take a break from Facebook battles with conservative relatives and get to the theater. But why, exactly, is theater where we talk about our politics?
"Theater is a place where the awful can be presented to us in our faces," says Samie Spring Detzer, who as artistic director of Washington Ensemble Theatre is overseeing that company's production of Revolt. She Said. Revolt Again., a brutal (and often humorous) series of feminist vignettes. "That feels pretty important, because I didn't think there was anywhere else to put it for a long time."
There is a lot of awful to be soaked in this season, including the plight of refugees (in Qui Nguyen's Vietgone at Seattle Repertory Theatre) and rampant racial injustice (in a number of productions, including Intiman's The Wedding Band, The Royale at ACT, and A Raisin in the Sun at Seattle Rep). That doesn't mean these production are grim. Unlike documentary film, say, good theater employs an unnaturally wide range of human emotion to connect the political to the personal. This is perhaps no more evident than with Bad Apples, an upcoming ACT production that uses musical theater to tell the story of the Abu Ghraib torture case.
"This is a provocative play in that it asks the audience to metabolize something that I don't think that we've digested in American history yet," says ACT artistic director John Langs. "I think that when you see someone stand and sing, which is arguably the most vulnerable that a human being can be, pure sound connecting to the heart of another person, you build a kind of bridge to understanding and empathy more quickly."
And what is a theatergoer to do with that understanding? The ballot box might provide one option, but most of the artists I spoke with had no electoral outcome in mind.
"I don't want to prescribe what people walk away with," says Detzer, who will also be acting in Revolt. She Said. Revolt Again. "At the end, if they want to riot, that's great. If you want to cry, that's perfect. If they walk out laughing hysterically, even better. There is no way to get on the other side of this play and feel the same. So that is all I hope for."
mbaumgarten@seattleweekly.com