Earlier this week, a small group of protesters gathered at the Army Corps of Engineers' district headquarters on East Marginal Way in Seattle.
They were there to protest the Corps' announcement that it would be clearing protesters away from the work site of the Dakota Access Pipeline, or DAPL, which has become a flash point in the fight over carbon and indigenous rights in the U.S. Photographer Alex Garland, who has visited the Standing Rock protest site in North Dakota, caught up with a few of the demonstrators to see what brought them out.
Roxanne White
"I'm motivated to do anything that has to do with protecting the sacred, the climate, the water, the land. When I went to Standing Rock, it was about other natives. Then, the more I listened, the more other people came in and shared their stories about not being able to drink water, this is bigger, this is bigger than Standing Rock. I have to be here. I have to be a part of people who are letting Army Corps of Engineers, coming through, taking people's homes, people's lands, seizing them for what's supposed to be a good purpose, but isn't a benefit to any of us. What's happening over there with the Dakota Access and the Standing Rock Sioux isn't going to help anybody. It's going to poison 18 million people's water. Anything I can do to Support that, anything I can to do protect and respect Mother Earth and all that she gives us, I'm there.
"The 24 hour occupation is just to make a presence known that people are willing to stay outside, get out of the comfort of their own homes and unite. We're not nearly as cold, as wet, or as in danger as those that are at Standing Rock. The police came and they were so cool about it. Standing Rock Sioux and all the water protectors can't even do a prayer without being attacked. We're pretty fortunate, so anything we can do that's going to raise awareness and let Army Corps of Engineers know that people care, and we have been watching, and we know what's going on, and that it's wrong.
"A lot of us that are here now have been there before.
"Two trips, first for 40 days, second for four days, going back in a few days."
Natalie Thamert
"After returning from Standing Rock, I have this fire to drop everything that I was doing to step up and do this. It's everyone's responsibility to stand up and do something.
"I was there for almost four weeks.
"I took away the unity. the knowledge that was shared. The knowledge we shared being closer to mother earth and what unifies us, that's life, that's water, that's love. That's what I took back, empowerment for that community of love and power.
"My intention, and I hope others are sharing the dream, is that it's a cry out for people to stand up, to rise up against what may tell them to not voice their opinion. We should voice our opinion, we should rise up, we should unify. In doing so, we'll unify to one voice, and that one voice will speak up against that black snake and it's going to pierce through it.
"About a week ago there was a national call out for every state, every city to go to their Army Corps of Engineer building. I just created the event, people showed up, and we have everything here that we need."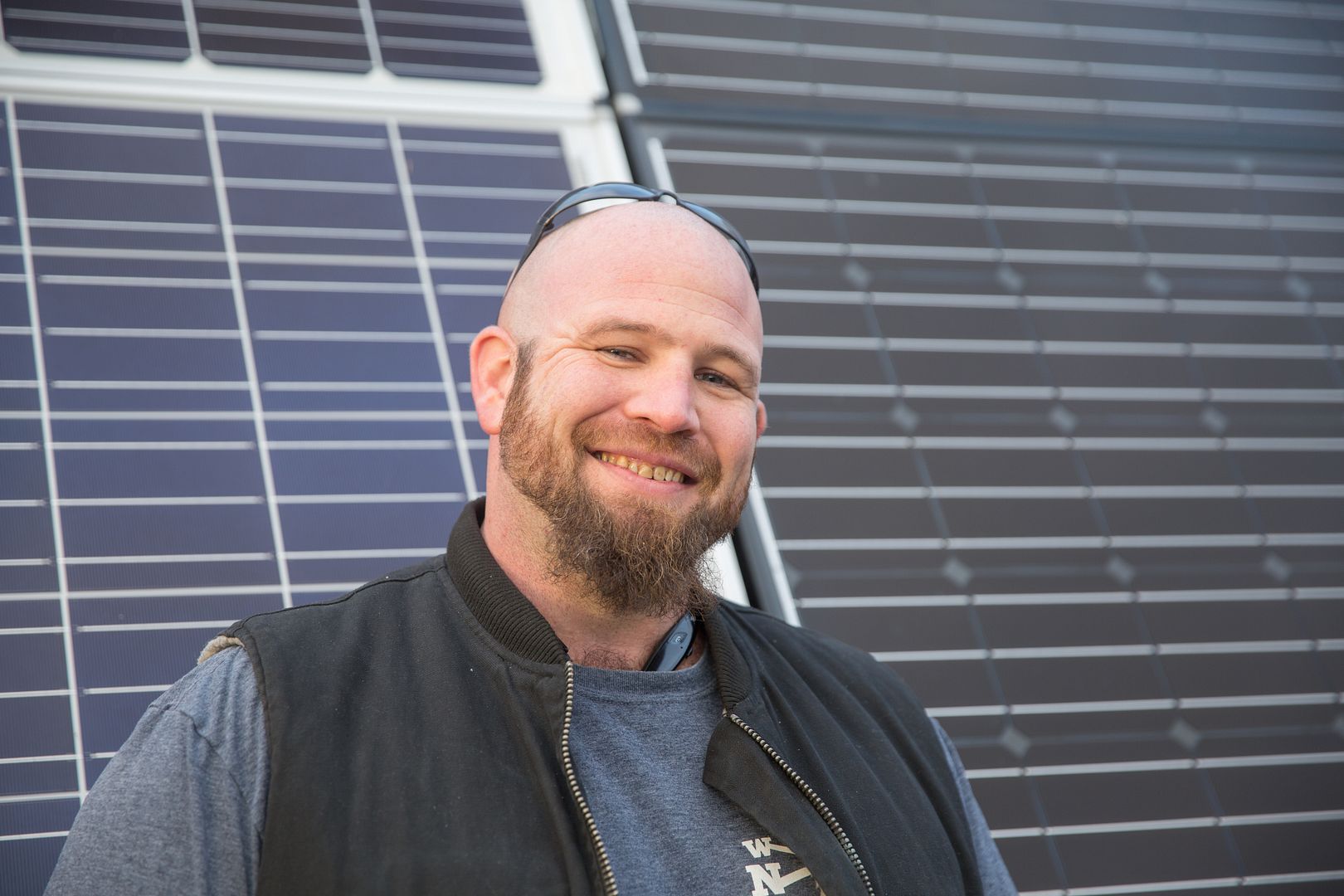 Ryan Hughes
"This is an off-grid, clean energy, power source. A 1.1 kilowatt solar system tied into 4 DC batteries. Essentially this will power a set up like we have, food and speakers for a day and a half. But, anytime the sun's up we're generating more power. We power Green Stage for the West Seattle Street Fair, we've done mother earth shows, things to that effect.
"I'm a vet, I take a personal offense to what's happening over there. I swore an oath both foreign and domestic and right now, quite frankly, my government is being a domestic terror. I don't feel like there's any excuse whatsoever for allowing money to control what happens to our civilians.
"I was a paratrooper and a scout in the Army. That's worse than the shit I went through training for war. They're doing that to women, and children, and the old, and men. They're doing it to civilians, not soldiers. When soldiers are attacked, that's our job. It's what we signed up for, we accept being damaged, we accept being potentially killed in the line of duty. It's a disgusting move what the governments done and quite frankly I'm ashamed of what I've served."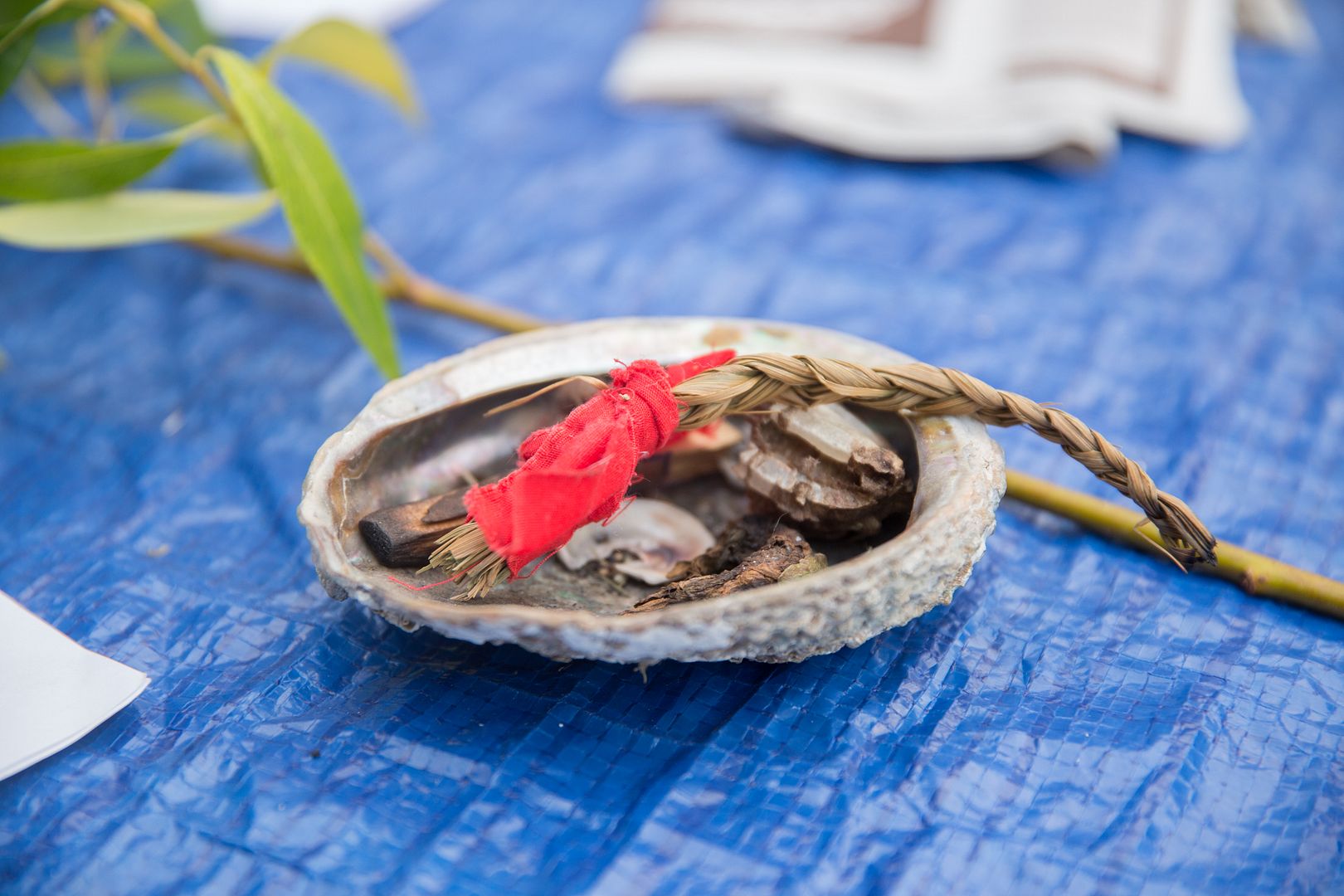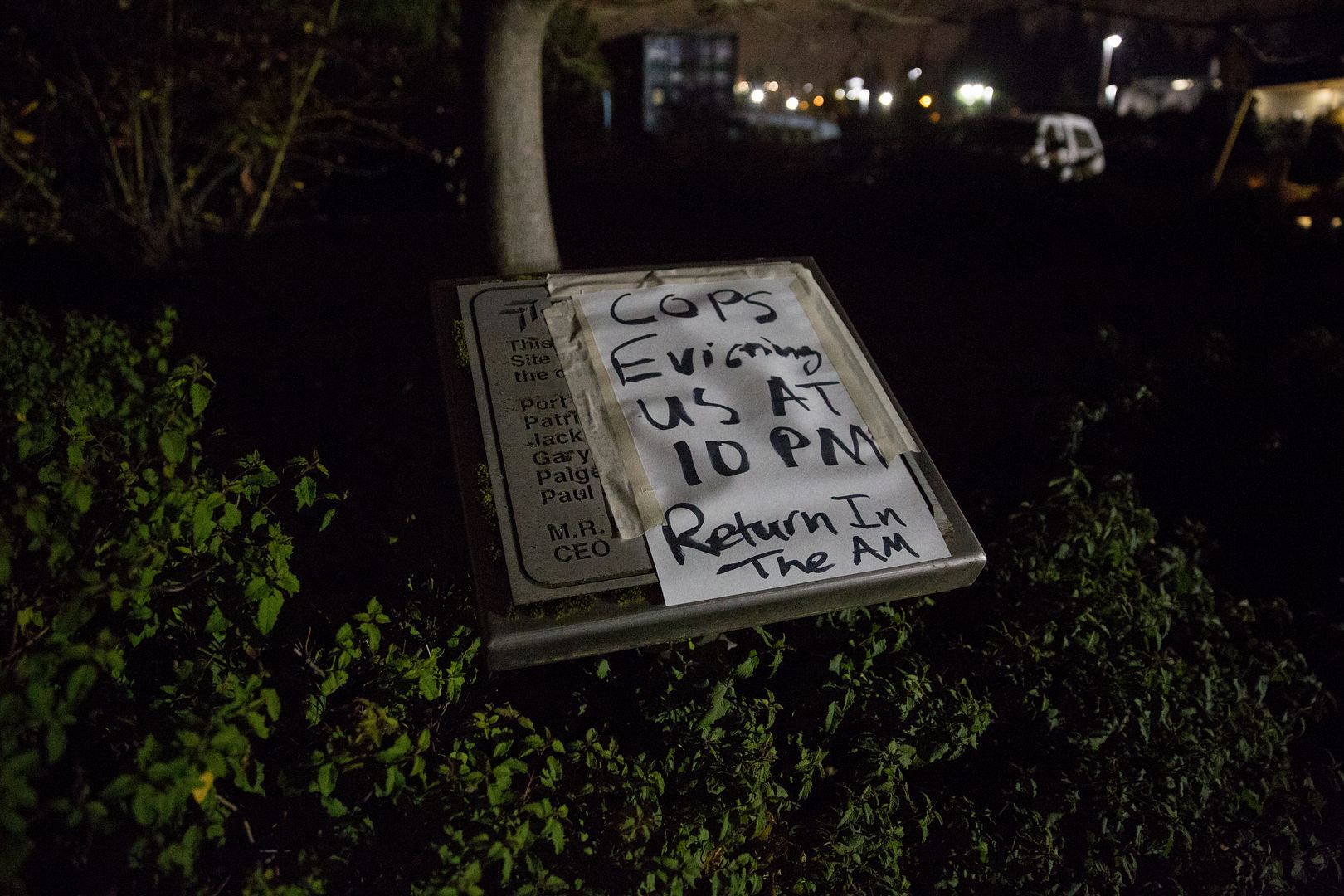 Police were alerted to the presence of the demonstration and decided to preemptively evict the would-be campers as per Seattle ordinance, at 10 p.m.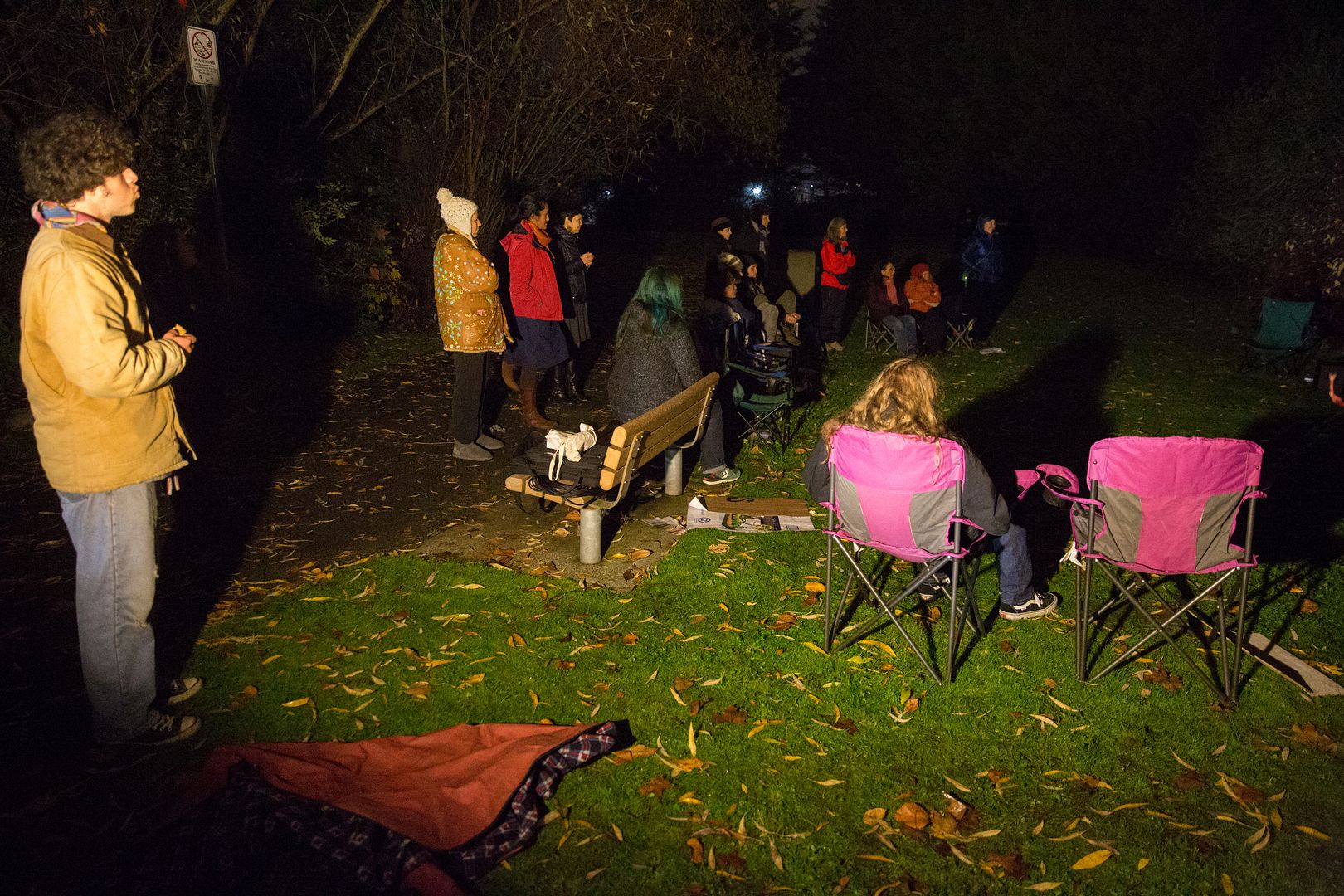 Approximately 30 activists showed up at the protest.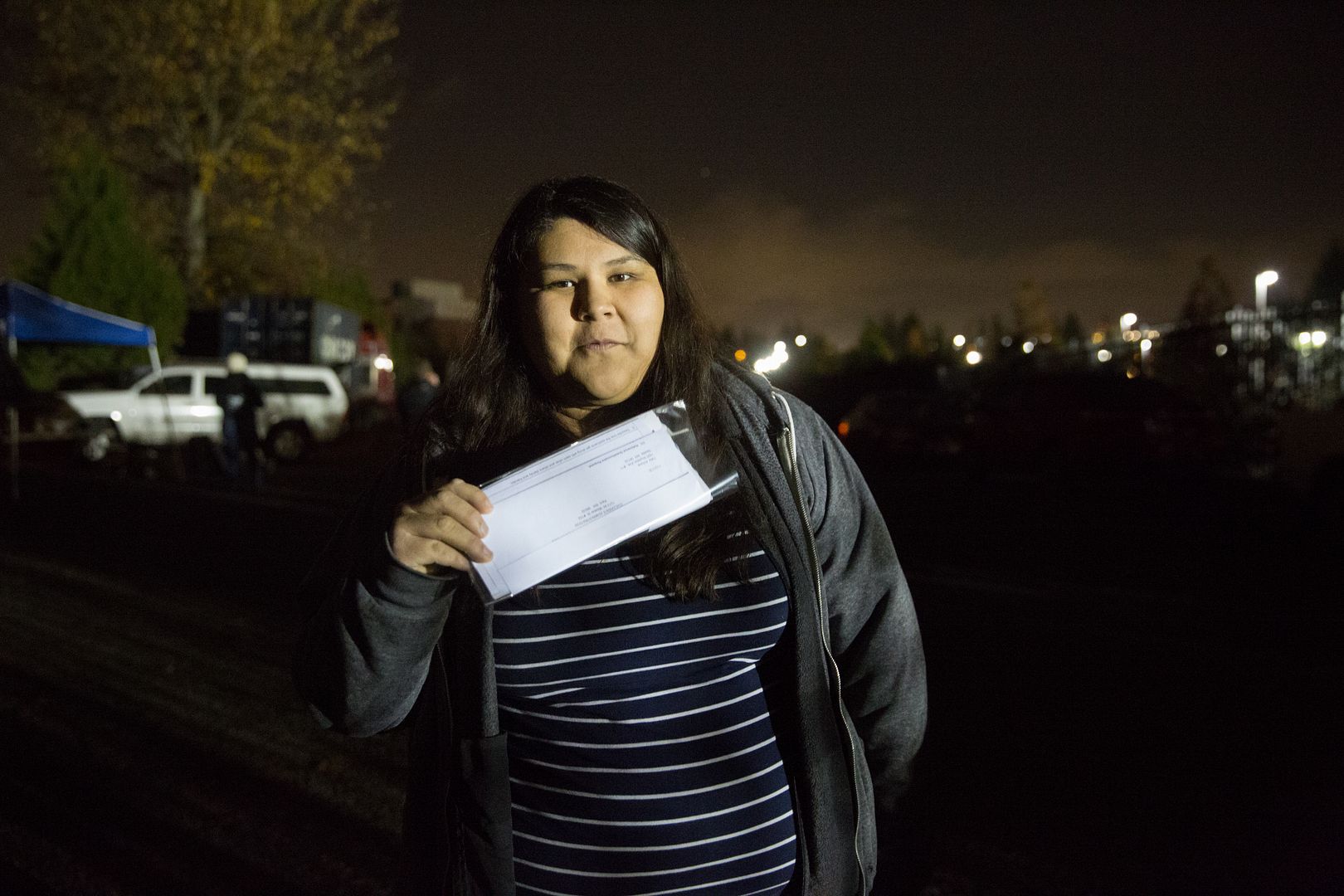 Talia Antone (holding her court papers from North Dakota)
"There's been a lot of different information being put out and the Army Corps doesn't understand the importance of it and what it does to the people. There needs to be support on all ends too, local ends, not just North Dakota.
"On Saturday, we [she and her friend Elizabeth Moore Simpson] are both headed back to North Dakota. We'll be there for a few days, then we have our arraignments next week [from obstruction charges stemming from a Standing Rock protest].
"Follow the lead of indigenous people, be respectful, and before you go out there at least having some contact with someone and getting more information, instead of just rushing out there. Someone said, 'Don't come out here to save us, we need your support.' That's what it is, we need your support in other ways, not to save indigenous people, but to follow their lead."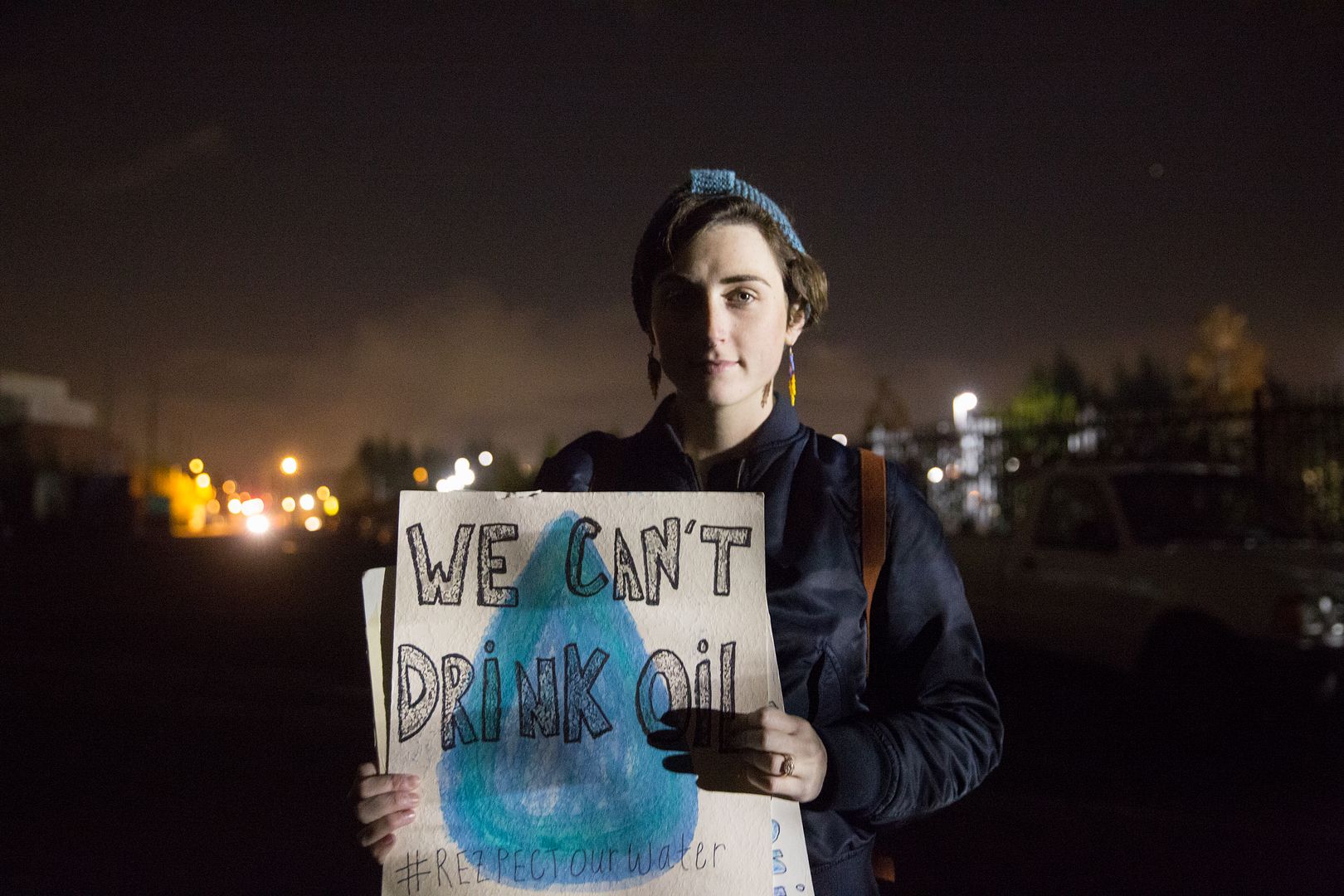 Elizabeth Moore Simpson
"The work does not end when you come back from North Dakota. It doesn't start when you get there, for us especially and hopefully for most other people who decide to go, and it definitely doesn't end when you get home. There are local targets across the country, Wells Fargo is a huge one, Army Corps of Engineers is another local target. As construction comes to an end, the work really needs to be done in local communities. Organizing on campaigns here for the Dakota Access Pipeline as well as the other tribal sovereignty issues that are happening."
news@seattleweekly.com