:: ZELLi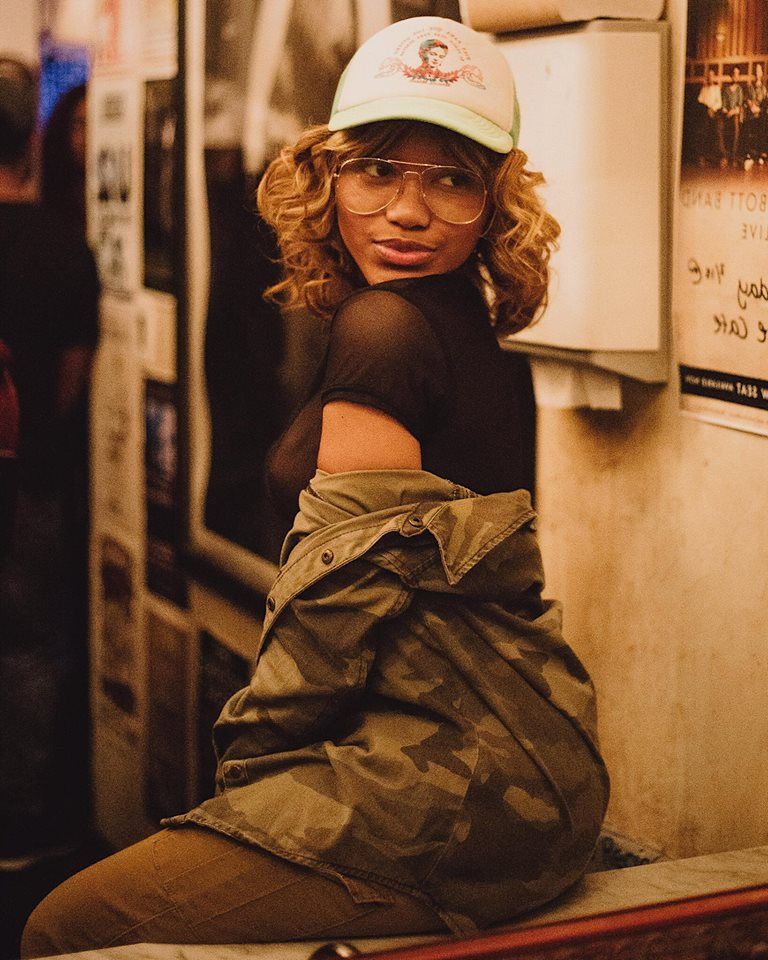 For most musicians, it takes time to build the confidence you need to go for the full-blown pop-star persona. But not for ZELLi. The young Seattle rapper came out of the gate last year with a conceptual two-song music video in which she was covered in gold body paint and surrounded by a dance squad, complete with fur coats and a BMW. The visual production befit the music ZELLi is pushing—a return to the gusto of early-2000s boss-diva hip-hop that birthed classics like Trina and Destiny's Child and continues to animate contemporaries like Princess Nokia and Dai Burger.
Her Solid EP proved she has the swagger to really pull it off, and a subsequent vocal feature on local producer Luna God's "Booty Bounce," which reigns as one Seattle's most bodied, good-time tracks of 2016, more than backed it up. With more Luna God collaborations in the works and a high-energy live show to get crowds going, ZELLi is poised to make 2017 her year. If you haven't seen her yet, a festival is a great place to—this is music designed for big crowds of people looking for something to move to. KS
Performing at: Upstream, Big BLDG Bash, Block Party at the Station
:: The Last Artful, Dodgr
Portland's hip-hop scene has been relatively quiet of late, but The Last Artful, Dodgr is changing that. Raised in L.A. but based in Oregon, the MC is stylistically unmatched not just regionally, but nationally, really. The first thing you notice is her distinctive voice—a raspy, elastic instrument that effortlessly flits between rapping and melodic vocal runs, blurring the line between speaking and singing at every turn. Her vivid depictions of working-class life, full of smart turns of phrase and syntactical acrobatics, are a brilliant match for the very particular production of collaborator Neill Von Tally: a gritty, crackling minimalism that feels futuristic without resorting to shiny, cosmic motifs.
Rather, Von Tally built the tracks out of trash bags full of tin cans he beat with a lead pipe, and samples of traffic and public spaces. The combination turns Bone Music, her brilliant debut LP from February, into a haunted industrial dreamscape, trickling with distant horns, gurgling sub-bass, and disembodied static signals without ever getting lost in the ambient ether. Live, Dodgr's formidable pipes combined with the immersive sound design should make for a memorable, otherworldly experience. KS
Performing at: Upstream, Project Pabst/MusicFestNW, What the Festival, Pickathon
:: Raven Matthews
A founder of Seattle's growing, all-inclusive 69/50 arts and music collective, Raven Matthews revels in blurring boundaries. He's ostensibly a rapper, and many of his best tunes fit comfortably in the realm of hip-hop. But as his 2016 LP Disco Christ showed, he's often a lot more complicated than that—roving from rap to softly sung acoustic-guitar-driven ballads to lusty electric-guitar-driven rock, sometimes over the course of a single song. It's weird, but given Matthews' devotion to lyrical sincerity and his palpable raw passion in each of his very particular pop mutations, it totally works.
Take "Bikini Bottom," a languid trap tune about his antisocial tendencies set over a sleepy rolling bass line, sun-baked synths, and SpongeBob SquarePants samples. Not necessarily the first recipe you'd consider when whipping up a tune, but the stylistic salad that results is brilliant and hard to get out of your head (as well as a perfect lighters-in-the-air festival anthem). This festival season Matthews will likely be premiering material from his next LP, Greyneon, due out in June—so beyond his fun, off-kilter live show, expect to hear lots of new genre-defying experimentations too. KS
Performing at: Upstream, Big BLDG Bash, Block Party at the Station
:: Jason McCue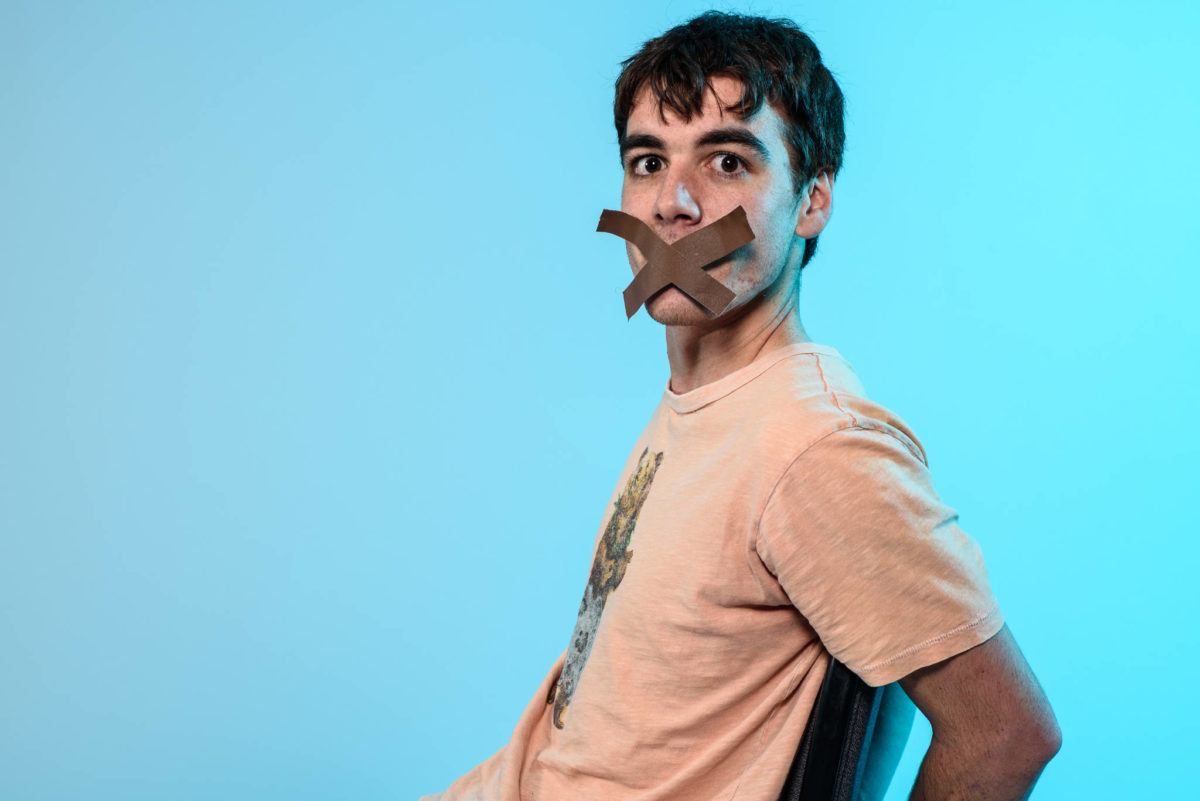 Jason McCue was an unlikely candidate for a multi-fest draw at the beginning of this year. A recent transplant from Pennsylvania, the scruffy, skinny Seattleite, then 20, was accustomed to playing house shows where his age wasn't a factor and his ballads—imaginative, sometimes blistering, and always a little ragged—felt at home. He had actually never played in a proper venue until qualifying for the semifinals of the Sound Off! underage battle of the bands at MoPop. Once onstage there, though, McCue was transfixing, singlehandedly breathing life back into the Seattle singer/songwriter scene, which has grown somewhat stale since the peak of the new-folk movement six years ago.
McCue, outfitted with only an acoustic guitar, an ear for melody, and a sardonic sensibility, went on to win the competition over a bunch of other acts that actually qualify as "bands." Part of his reward is a spot at the Timber Outdoor Music Festival and Bumbershoot, and if his performance at Sound Off! is any indication, McCue should shine before an unknowing crowd. Those lucky enough to see him perform will find something wholly different than the over-earnest pleadings of Seattle's recent folk past. He is an animated performer with an elastic voice and a knack for a cutting lyric, a prankster in the vein of the late, great Phil Ochs, and an artist you will not soon forget. MB
Performing at: Timber!, Bumbershoot, Folklife
:: Sloucher
Befitting its slacker-esque moniker, Sloucher showed up just a little too late for last year's festival season. The Seattle band celebrated the release of its inaugural EP, Certainty, at Rancho Bravo on Capitol Hill in the middle of last July, debuting a collection of songs as delightful and buoyant as a summer daydream. The band, consisting of members of Hibou, the Globes, and Telekinesis, taps into a rich vein of indie pop from the turn of the millennium, recalling in various moments the Shins, Elliott Smith, and Nada Surf—all shot through with the pleasantly light voice of Jay Clancy, Kyle Musselwhite's tasteful guitar leads, and a walk-along beat.
The band has spent the winter honing its sound in Seattle clubs, capping the season with an appearance at Fisherman's Village Music Festival in Everett and an opening slot for Guided by Voices during that legendary band's Seattle and Portland dates. Along the way the band has solidified itself as the Next Big Thing, and almost a full year after debuting its music at a taco stand, it has secured some prime summer-festival slots, playing on the Barsuk Records showcase at Upstream and opening the mainstage at Sasquatch! Maybe Sloucher's timing was perfect after all. MB
Performing at: Capitol Hill Block Party, Sasquatch, Upstream