More than 300 people packed into the KEXP Gathering Space on Thursday night to celebrate the life of Chris Cornell. Less than 24 hours earlier the Seattle-born musician was found unresponsive in a Detroit hotel room; the death has been ruled a suicide. It was a shocking loss of an artist who, at 52, appeared to have many more years of music making before him.
In the space outside KEXP's studios, some fans laid flowers before a photograph displayed for the occasion, while others closed their eyes and nodded along to the music. KEXP DJs Cheryl Waters and John Richards led the memorial, speaking briefly about the importance of grieving together, even for those we did not personally know. A small collection of memorabilia from Cornell's musical career sat at the back under a glass case. Fans streamed past as the music played, taking photos of the DJ notes made on station copies of various albums, praising and sometimes critiquing the late artist's work. There was some humor as well, courtesy of DJ Riz Rollins, who told a story of a run-in with Cornell while on a hunt for weed in the '90s.
Known primarily for the power and range of his vocal performances, Cornell is best known as the lead singer of grunge-era powerhouse Soundgarden. The band, which formed in 1984 and took it's name from the Sound Garden art installation near Magnusson Park, was the first of its era to sign with a major record label and achieved major success during the rise of Seattle's grunge scene. The band broke up in 1997 and Cornell went on to perform in Audioslave alongside members of Rage Against the Machine, as well as releasing some solo material. In 2010, Soundgarden reunited, recorded a new album, and had been playing live on a regular basis, their final show ending just a few hours before Cornell's death.
Now only the recordings remain. And for a brief time on Thursday, fans came together to listen to them again, together.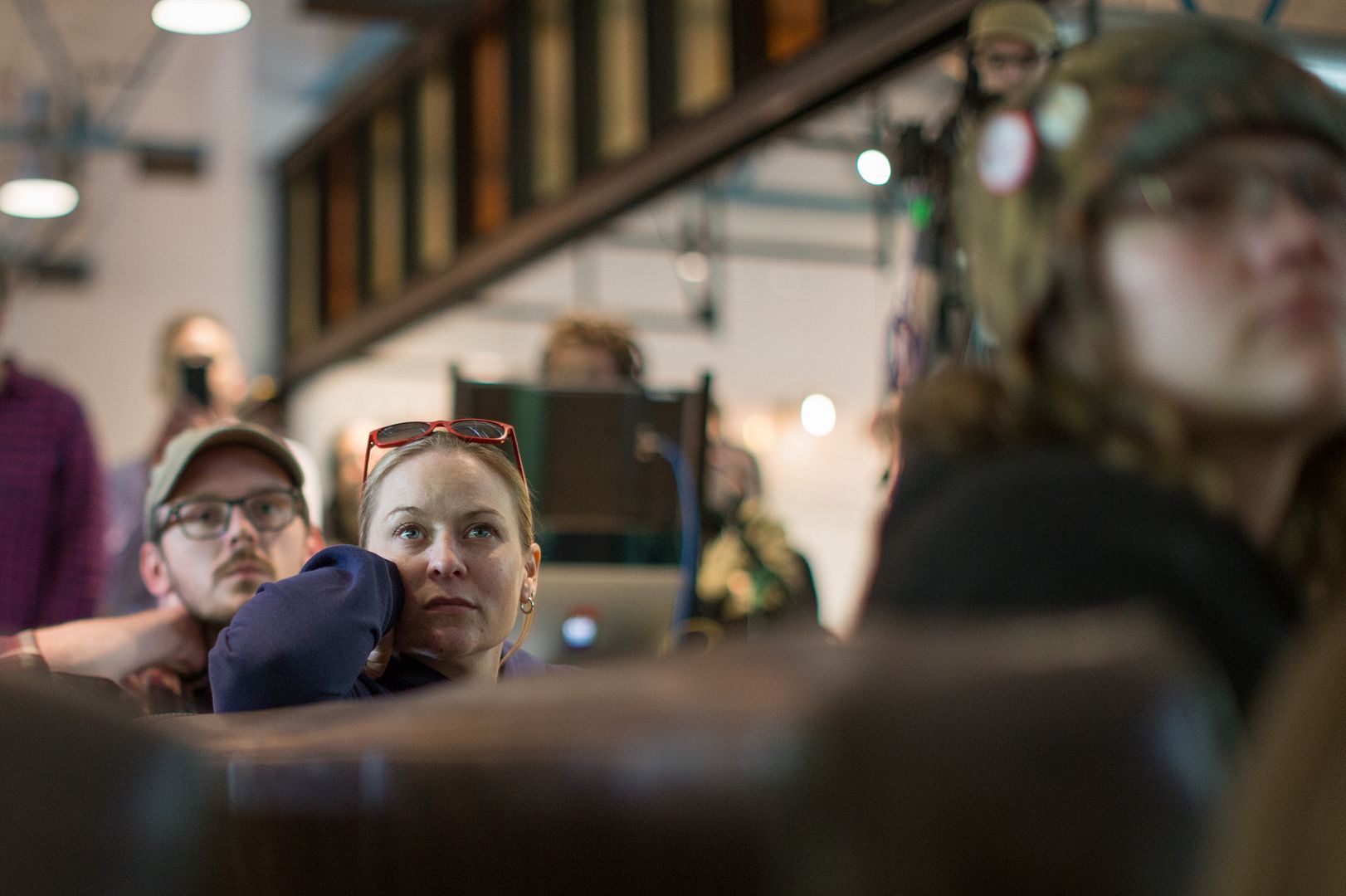 With "Say Hello to Heaven" playing in the background, Vivian Rennie and her new husband David, sit on a leather couch at the KEXP Gathering Space. The Rennies, who live in the UK, were in Seattle celebrating their honeymoon when they heard the news of Chris Cornell's death. Engaged two years ago while on vacation in Seattle, David and Vivian are big fans. "I'm honored to be here" says David in his thick Scottish brogue. "I was listening to him growing up, and Seattle was always kind of magical and I thought, One day I'll go there. … It's nice to see all these people here now. I'm kind of at a loss for words. I never met him, but it feels like I met him."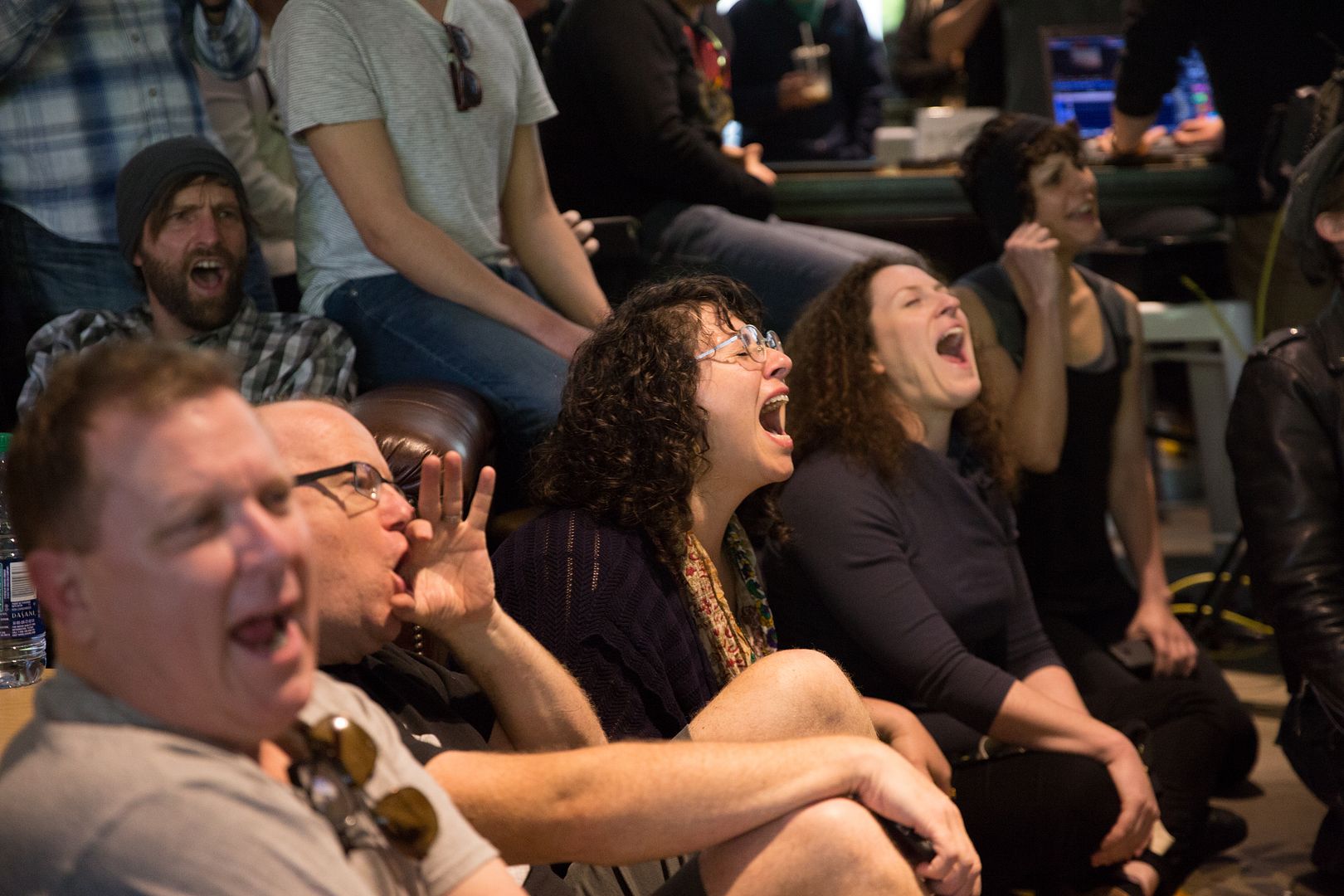 Celeste Saenz, originally from Austin, Texas, screams "Chris" with the crowd at the suggestion of KEXP DJ John Richards. Later, Saenz shared her first experience with Cornell's music. "Every summer from San Antonio to Sacramento, my mother and I would take the Greyhound and my uncles introduced me to these Seattle bands, that Pacific Northwest music, so I came back with a whole bunch of cassette tapes in middle school. I became a bit of an elitist, only hanging out with people who listened to Soundgarden."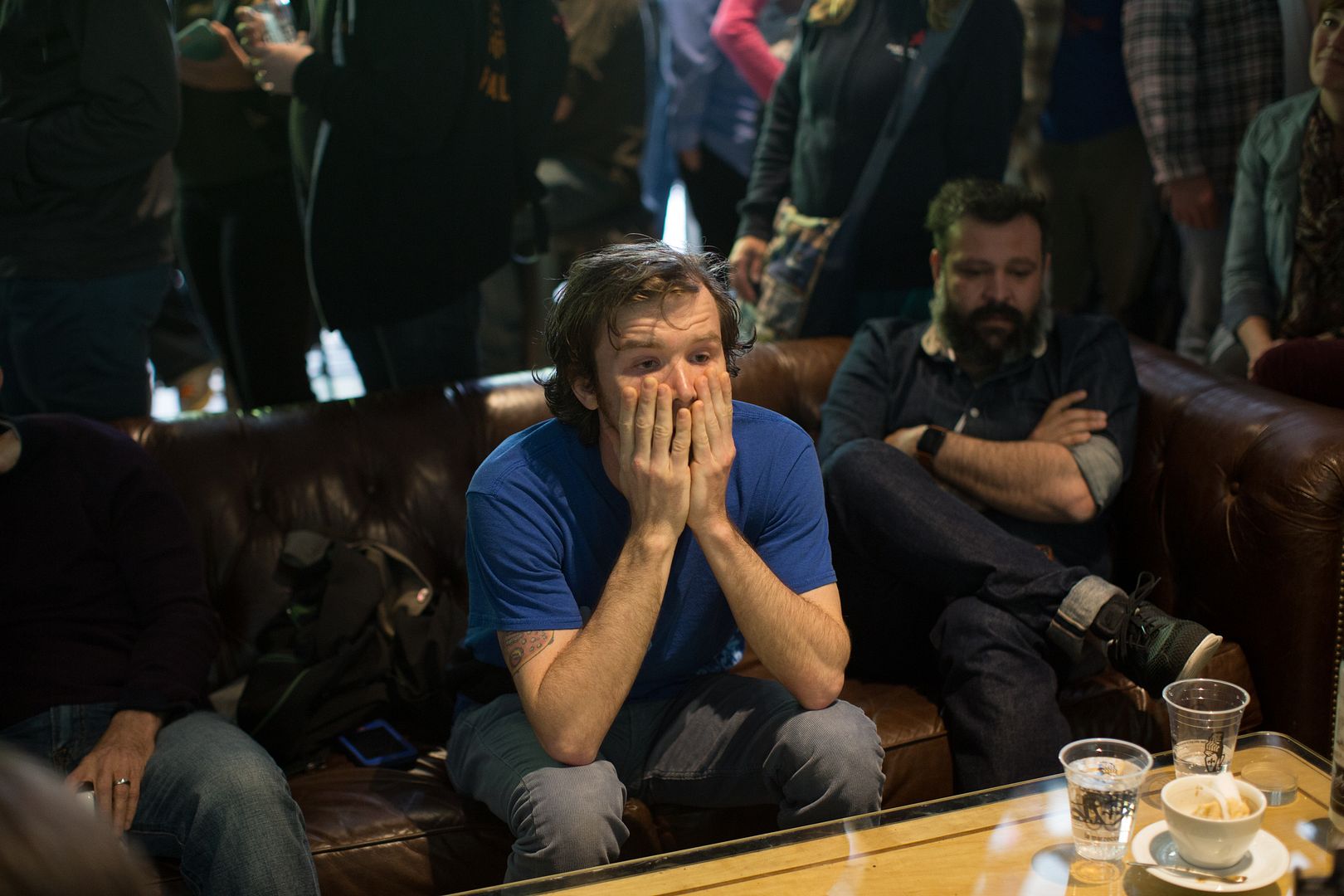 Riley Kennedy-Keys, from Seattle, was affected deeply by Chris Cornell's death. "I had a music instructor in middle school who insisted that we know who Temple of the Dog was, just as a part of Seattle's history. When he passed away, this was the thing that tied me back to him."
Brandon Vana, from Seattle, views a display case full of memorabilia and albums. Brandon heard Cornell first when he was 14. "It changed my life, the grunge rock that came out of Seattle."
Former mayor and current mayoral candidate Mike McGinn talks to KEXP's John Richards during the memorial. Asked about his own experience with Cornell's music, McGinn shares a story from his time as mayor. "I did meet him," he says. "He came by the mayor's office one day. He was launching a foundation, this would be 2011 or 2012. He wanted to talk to people about what was the right thing to work on. He came into the office with another adviser, and we talked for 30 to 45 minutes. He wanted to know what the issues were in the city, what was going on. That's another piece of it for me. There's this image of rock and the shows and the outrageousness, the emotion, the creativity, and here he was, wanting to share his success with the city. After, I was reflecting on it, it gave such a deeper meaning to what art and music meant to a city. It was more than just the songs, he was shaping an identity for Seattle."
Riz Rollins tells a story about his hunt for weed, a run in with Chris Cornell, and the leather jacket he was wearing.
DJ Cheryl Waters and John Richards speak to the crowd.
A fan lays flowers at the memorial.
music@seattleweekly.com
If you, or anyone you know is having thoughts of suicide, please reach out and talk to someone. Call the US National Suicide Prevention Lifeline at 1-800-273-TALK (8255) or 1-800-SUICIDE (1-800-784-2433).