POP
By Dusty Henry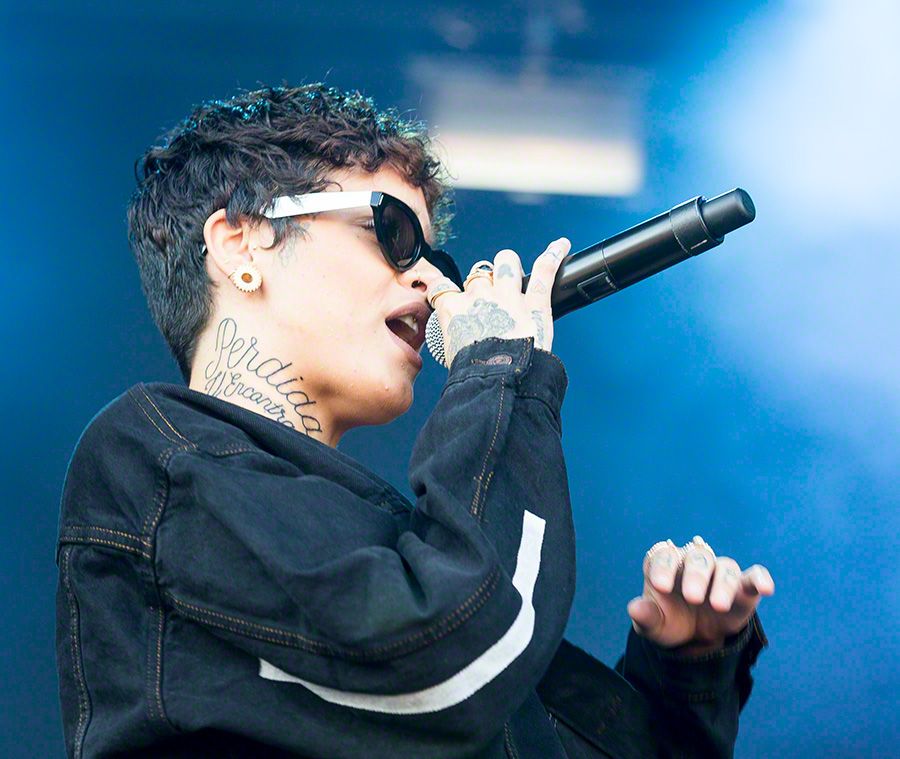 Kehlani, courtesy Wikimedia
Tennis Much like the sport tennis, the band Tennis may be one of the most overtly pleasant pop groups out there—but not without their John McEnroe moments. The married duo throws hooks back and forth while synthesizer warbles, snappy drums, and sugary vocals give them the right balance of beauty and bite. Neumos, neumos.com. Feb. 28.
MØ After landing a feature on an Iggy Azalea track, it wasn't long before MØ would ascend to the next tier of pop stardom. And on that journey upward, the Danish songwriter brought her smoky club aesthetic with her. She doesn't conform to the world around her, the world conforms to her. If she continues this trajectory, she might be playing venues larger than the Neptune soon. Embrace this chance while it lasts. The Neptune, stgpresents.org. March 16.
The Weeknd A little known fact: The Weeknd loves to sing about sex. The Canadian singer/sexwriter was once a Drake cosign and now tops the charts on his own with his steamy sex anthems. He even wrote the theme song for the first 50 Shades of Grey movie. How sexy is that?! KeyArena, keyarena.com. April 26.
Kehlani Kehlani is smooth—from the way she sings to the beats she chooses to work with. Her latest record, SweetSexySavage, is reminiscent of slow jams of the late '90s with an added bit of sneer. She's clearly feeling herself on the record, as evidenced by the way she says "Keep your heart 'cause I could fuck you up" on "Do U Dirty." We should all aspire to have half the confidence she exudes at all times. Showbox SODO, showboxpresents.com. April 29.
Aaron Carter It's Aaron's party and we're all just living in it. The boy who once beat Shaq is now performing at metal bars on the edge of town, and it isn't even his first time there. Despite the locale, he's still kept his glistening pop sound and bleached-blond hair. If that sounds like a twisted David Lynch fever dream, then you're right. This is something that has to be witnessed to be believed. El Corazon, elcorazonseattle.com. May 11.
HIP-HOP
By M. Anthony Davis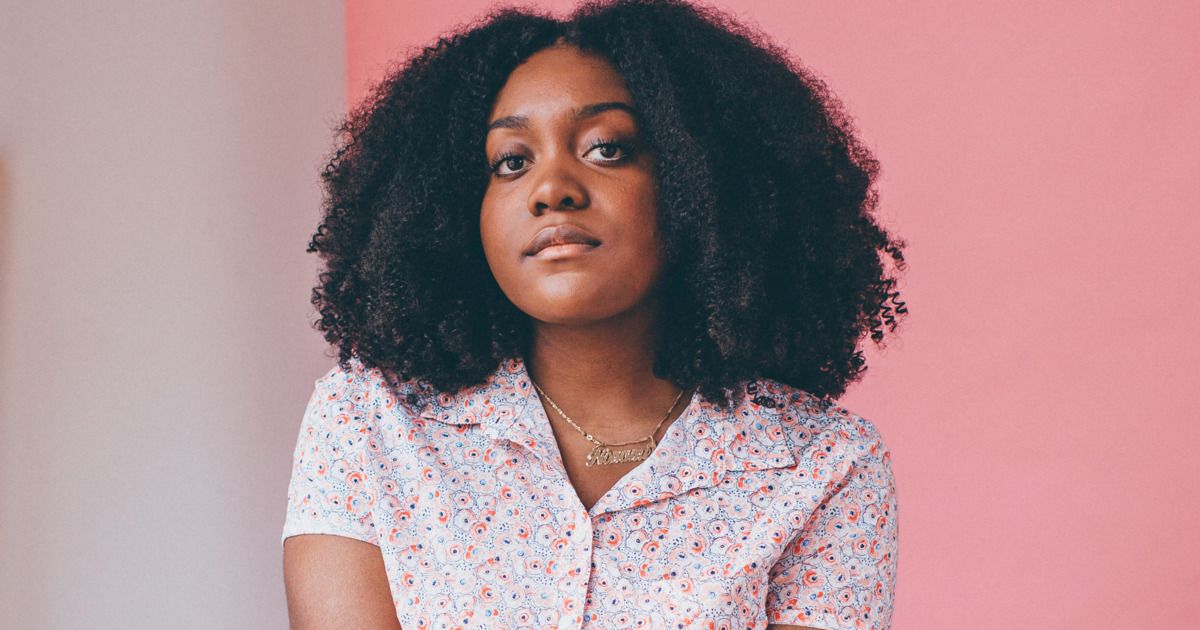 Noname, Courtesy of the artist
The Dream I could go on and on listing The Dream's production credits working with industry heavyweights like Rhianna, Beyoncé, and Justin Bieber. Instead, I'll go back to my college days and list some of the songs I am hoping he will perform: "Purple Kisses," "Luv Songs," "Falsetto," and damn near every track from 2007's Love Hate. There's going to be a lot of nostalgia from fans in their mid-20s during this performance. The Croc, thecrocodile.com. Feb. 13.
Noname If you're lucky enough to nab tickets, this will be a hell of a show. Hailing from Chicago's Southside (and friends with fellow Chicagoan Chance the Rapper), Noname's delivery delicately blends poetic raps with soulful harmonies over fluttery instrumentals. Her record Telefone has a surprisingly delicate feel as she rips track after track with moments of bar-to-bar lyricism and moments of smooth soulfulness. The Crocodile, thecrocodile.com. Feb. 15.
clipping. These L.A.-bred Sub Pop signees take the rap genre to the next level with a sonic fusion of experimental hip-hop and sheer grating noise. Their latest release, Splendor &Misery, propels listeners into a dystopic intergalactic journey of a newly freed slave aboard a cargo ship in space. MC Daveed Diggs recently won a Grammy and a Tony for his work in the musical Hamilton. The Croc, thecrocodile.com. Feb. 21.
Vince Staples Long Beach's Vince Staples has come a long way from being featured on Odd Future tracks and putting out a mixtape with Mac Miller. The 23-year-old Def Jam artist is now a legitimate star in his own right, writing music covering topics from gang-banging to gentrification. His Life Aquatic Tour (yes, themed after the Wes Anderson film) is stopping in our own aquatic seaside town. The Showbox, showboxpresents.com. Feb. 27.
Isaiah Rashad Rashad jumped onto the hip-hop radar with his appearance in 2012's Smokers Club Tour with Juicy J and Joey Badass. In 2016, he released his debut record, The Sun's Tirade, showcasing his smooth raps and chilled-out instrumentals. His relaxing tunes should make for an intimate live experience. The Croc, thecrocodile.com. March 21.
ELECTRONIC
By Cate McGehee
Loscil, photo by Alex Reynolds
Loscil Get here on time—every artist on the lineup is not to be missed, and having three of the region's best experimental sound artists perform together in a 100-year-old chapel ought to be a waking dream. Bardo:Basho's eerie, looping production will make the hair on the back of your neck stand up; Benoît Pioulard's serene instrumentation and vocals will calm and encourage you; and headlining Vancouver ambient artist Loscil will sweep you out to sea. Chapel Performance Space, Good Shepherd Center, waywardmusic.org. Feb. 9.
Octo Octa Octo Octa's supple, luscious house music returns to Seattle for another deftly curated evening from local promoters Action Potential. Her debut 2013 album Between Two Selves was one of the releases that helped define the sound and success of the label 100% Silk, and the 2014 track "Cause I Love You" signaled the producer's move toward hard-hitting bangers built for a dance floor. With local support from the always-excellent DJ Nark (Bottom Forty), this will be a night to get down and celebrate yourself. Kremwerk, kremwerk.com. Feb. 9.
TUF Roller Disko This event offers a stacked lineup of local DJs, but if that isn't enough to draw you in, maybe the venue will seal the deal. Southgate Roller Rink is allowing a handful of DJs—Biome, T.Wan, CCL, Ceci G, and I VDA—from the female and non-binary Seattle collective TUF to take over the decks on a Friday night. Roller-skating is already pretty fun when they're playing Dave Matthews Band—imagine how good it will be in the hands of true selectors. Southgate Roller Rink, southgaterollerrink.com. Feb. 10.
Goth-Trad Underground bass promoters Tom Kha keep Seattle going harder, weirder, and darker with every booking, and now they're bringing in Japan's kingpin of percussive club. Goth-Trad is internationally renowned for his releases with the iconic Deep Medi Musik dub label, and his monthly dubstep night, Back to Chill, has been a fixture of Tokyo's scene for over 10 years. The local support—Bioinica, Succubass and Nick Carroll—couldn't be stronger on this one. Come enter the void. Kremwerk, kremwerk.com. Feb. 16.
Derrick Carter This is the kind of show you'll be telling your children about someday. At the very least, you'll be telling your friends about it for years. Carter is a touchstone of house music—one of the most visible DJs and producers of Chicago's house explosion in the 1990s. Legend has it he started DJing vinyl at age 9. Don't miss the man who invented this shit. Brought to you by WORK!, where they make pleasure their business. Kremwerk, kremwerk.com. Feb. 17.
WEIRDO By Kelton Sears
Mykki Blanco, courtesy Wikimedia
Juliana Huxtable New York renaissance woman Juliana Huxtable excels at pretty much every art medium you could imagine, but when she's not appearing at museums, she totally slays on the dance floor with her brilliantly caustic rhythmic mutations. Her incendiary mixes combine booty-bumping beats with white-hot distortion and an industrial aggression that always knocks your expectations off-center. Tonight she's joined by fellow dance experimentalists Gaika and Yves Tumor and locals Howin, Nordra/Tengu Yawn, and CCL. Kremwerk, kremwerk.com. Feb. 24.
Mykki Blanco and Cakes Da Killa Although she's often considered a rap artist, Mykki Blanco insists she's a punk performer, and her music backs that up. Her early tunes like "Join My Militia (Nas Gave Me a Perm)" and "The Initiation" remain some of the weirdest, more thrilling sounds to come out in recent years, even if her recent album Mykki veers closer to straight-up pop bombast. Cakes Da Killa walks a similar line, spitting rhymes with a jubilant fierceness over avant-production that slams with a metallic vigor. This show isn't for the faint of heart. Neumos, neumos.com. Feb. 27.
Teklife Showcase My #1 highlight from what was a mostly terrible 2016 was getting to see the Teklife crew destroy the dance floor in their native Chicago, complete with the collective's incredibly talented dancers—for whom the group's music was made in the first place. Footwork, the hyperspeed sound that the Teklife crew created and helped popularize around the world, is coming to Seattle thanks to a rare appearance from some of the crew's biggest contemporary names—DJ Spinn, Taso, and DJ Taye. If you generally like joy, happiness, and incredibly high-BPM rippers, tonight's not to be missed. Q Nightclub, qnightclub.com. March 1.
The Coathangers This Atlanta punk group catapulted into folks' hearts way back in 2007 with scream-along classics like "Nestle in My Boobies" and "Don't Touch My Shit." The group has cleaned their sound up a teensy bit 10 years later—last year's Nosebleed Weekend assumes a more classic garage-rock tone, but the lo-fi, atonal weirdness of those early scuzzy freakouts remains in pockets on the record. Take "Squeeki Tiki," for instance—a tune built out of a heat-seeking bass line, skittering cymbals, bratty gang-vox, and the sound of a squeaky toy. Chop Suey, chopsuey.com. March 19.
Tanya Tagaq This Inuk throat singer and Nunavut native creates genre-defying work that flits from punk to art rock to musique concrète to orchestral to … the list really goes on. The one through line is her incredibly strong, borderline-violent presence, her guttural howls, and a commitment to writing music about the destructive effects of colonialism, on both indigenous people and the planet as a whole. Retribution, her latest record, begins with a warning, "Our mother grows angry/Retribution will be swift/We squander her soil and suck out her sweet black blood to burn it." The Neptune, stgpresents.org. May 11.
CLASSICAL
By Gavin Borchert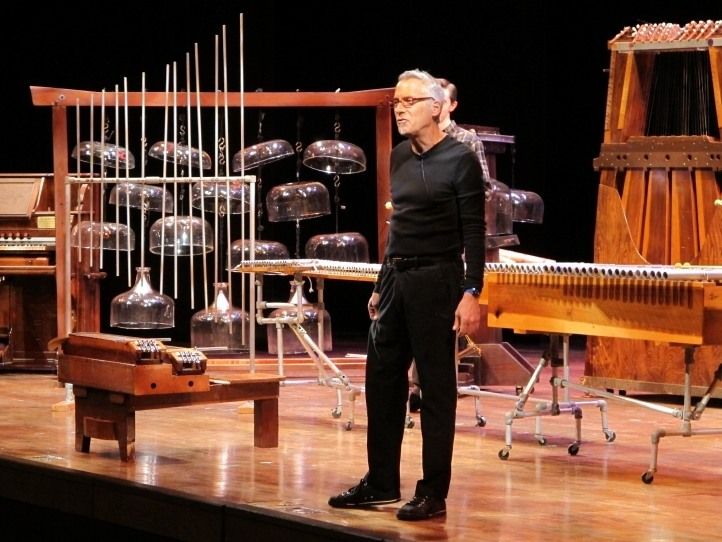 Harry Partch's Instrumentarium, courtesy UW
Gerard Schwarz His tenure as the Seattle Symphony's music director, 1985–2011, ended with … well, the honeymoon was over, let's put it that way. But we shouldn't assume that his memoir, Behind the Baton, out March 14, will therefore dish, name names, or pay off old scores (pun intended)—though, be honest, don't you kind of hope it will? He'll give us a preview at his Town Hall evening of reminiscences, including clips from his PBS All Star Orchestra series. Town Hall, townhallseattle.org. Feb. 16.
North Corner Chamber Orchestra Its book and stagecraft are folklike and naïve in the best sense, but its theme is so progressive it could have been written last Tuesday: In Scott Joplin's 1910 opera Treemonisha, the title heroine leads her rural African-American community with the promise that education, not superstition, will bring them up and out of poverty. And of course Joplin's music is ravishing, linking hints of earlier German and Italian opera traditions with spirituals, the blues, and future Broadway scores like Show Boat. The conductorless North Corner Chamber Orchestra plays its perky overture on a concert of music by African-American composers. Various venues, nocco.org. Feb. 18–19.
Seattle Opera: Katya KabanovaA loveless marriage, an ogre of a mother-in-law, and adulterous guilt all lead to suicide in Leoš Janácek's 1923 opera. His score combines the sinew, thrust, and intoxicating color of, say, Bartok with (especially in the love music) reminiscences of the exotic lyricism of the Russian tradition—which is where Janácek's tale takes place; Seattle Opera's transposing it to a rural American town in the 1950s. McCaw Hall, seattleopera.org. Feb. 25–March 11.
Tafelmusik Our image of the composer at work, generally, is of a lone soul hunched over a piano/manuscript/mixing board/computer keyboard, swotting away into the night. And yes, there is a lot of solo labor involved in the making of any non-improvised music. But a busy professional like Bach was at the nexus of a group of artisans—performers, of course, but also instrument makers, copyists, and more. In this show, J.S. Bach: The Circle of Creation, the Canadian early-music ensemble Tafelmusik adds text and video to its music-making (excerpts from Bach's cantatas, orchestral music, and solo string pieces) to illuminate the work of Bach's often-unsung collaborators. Meany Hall, uwworldseries.org. March 11.
Oedipus Right now, UW is the only place in the world you'll be able to hear the dance/music theater piece Oedipus by composer Harry Partch (1901–1974). Unsatisfied by standard tuning, he sought even subtler pitch nuances, going so far as to invent his own instruments—an orchestral menagerie, dubbed the Instrumentarium—whose names suggest a collaboration between J.K. Rowling and Dr. Seuss: the bloboy, the quadrangularis reversum, and the zymo-xyl, built from "14 high-pitched oak xylophone bars, 17 tuned whisky bottles, two hubcaps, and an aluminum kettle top." Meany Hall, music.washington.edu. May 5–6.
DANCE
By Sandra Kurtz
Pacific Northwest Ballet, photo by Angela Sterling
Step Afrika! Step dancing started out as a competition form in black fraternities, brandishing sharp accents and percussive rhythms—but the artists of Step Afrika! are taking the work into narrative territory. The Migration: Reflections on Jacob Lawrence is a danced evocation of Lawrence's iconic Migration Series illuminating the journey north so many African-Americans made, and the lives they found at the end. (It coincides with the Seattle Art Museum's exhibit of the full series.) Meany Hall, meanycenter.org. Feb. 16–18.
Chop Shop Every year around Valentine's Day, choreographer Eva Stone shares the love with a program full of other artists—a mixed bill of multiple choreographers that illustrates the breadth of contemporary dance. This time they're celebrating their 10th year with a program featuring some of the best of their first decade. Absolutely worth the trip across the lake. Meydenbauer Center, chopshopdance.org. Feb. 18- 19.
Pacific Northwest Ballet This "Director's Choice" program features three works by artists we loved so much the company asked them back: William Forsythe's ground-breaking anthology of duets (New Suite); a new-to-us high octane ensemble work by David Dawson (Empire Noir); and a fresh commission by the enigmatic Jessica Lang (Her Door to the Sky), based on imagery by Georgia O'Keefe. McCaw Hall, pnb.org. March 17–26.
Heather Kravas Several years ago Kravas made The Green Surround, examining stereotypes of female beauty and objectification. Fast-forward to today, and she's adding another element, flipping genders, so that 2012's collection of women is 2017's ensemble of men. visions of beauty asks us to examine our own expectations of attraction and how observation slides into voyeurism. On the Boards, ontheboards.org. March 30–April 2.
Through the Looking Glass: The Burlesque Alice in Wonderland Burlesque artist Lily Verlaine may be at the height of her powers as a dancer, but she is hardly selfish. She and her producing partner Jasper McCann fill the stage with an eclectic collection of performers that represents the cream of contemporary burlesque. Loosely based on the Lewis Carroll story, this version is far from Disney, but is still a classic. The Triple Door, thetripledoor.net. April 26–30.
VISUAL ARTS By T.S. Flock
Roger Shimomura's "American Citizens," courtesy Wing Luke Museum
The Outwin For the first time ever, the Smithsonian's National Portrait Gallery is sending the winners of its triennial Outwin Boochever Portrait Competition on tour. The Tacoma Art Museum is its first stop and its only West Coast stop. The competition attracts thousands of entries from around the country, and the 43 juried selections on display represent some of the most exciting contemporary portrait works being made today by both emerging and established artists. Tacoma Art Museum, tacomaartmuseum.org. Ends May 14.
Seeing Nature From Jan Brueghel the Younger and Canaletto to Gerhard Richter and Ed Ruscha, the 39 landscapes of Seeing Nature come from diverse periods and perspectives. Whether as documents of imperialism, grand architectural homages, or quieter phenomenological studies, these images of our environment invite a deeper consideration of how we shape our world, how we choose to represent it, and how these impressions shape us in return. Seattle Art Museum, seattleartmuseum.org. Feb. 16–May 23.
Year of Remembrance February 19 marks the 75th anniversary of Executive Order 9066, whose issue by President Roosevelt in 1942 incarcerated 120,000 Japanese and Japanese-Americans. The Wing Luke takes this moment to explore historic and contemporary human-rights battles. It will be a small exhibit but a noteworthy one, inspired by Lawrence Matsuda's poetry book Glimpses of a Forever Foreigner. Year of Remembrance will feature words by Matsuda and artwork by Roger Shimomura. Wing Luke Museum, wingluke.org. Feb. 17, 2017–Feb. 11, 2018.
Fun. No Fun. "A maze-like stairway, a chaotic sea of furniture and sculptures, and a natural light-filled space." These are some of the features of Fun. No Fun., a site-specific installation that will fill the large, lower gallery of The Henry. Architect David Lipe and sculptors Matt Sellars and Dan Webb lead the charge under their collaborative title, Kraft Duntz. Artist Dawn Cerny joins the team for this project, and the result is bound to be striking, colorful, and a little disorienting. Fun? Henry Art Gallery, heryart.org. March 4–Sept. 10.
21st Annual Juried Photo Exhibition After this year, Photo Center Northwest's annual juried photo exhibition becomes a biennial affair, so the next won't be until 2019. That alone should be reason to check it out, always a stellar showcase of international talent. This year the jurist is Sandra Phillips, curator emeritus at SFMoMA. Phillips curated hundreds of exhibitions over 29 at the museum, and it's safe to say that what she chooses from applicants and how she presents it will be amazing. Photo Center Northwest, pcnw.org. March 27–June 11.
THEATER By Mark Baumgarten
An American in Paris, photo by Matthew Murphy
Bright Half Life Last fall, New Century Theater Company succeeded in compacting five generations of life, love, and loss into a seamless and deeply moving hour and a half with The Big Meal by Dan LeFranc. The company is taking on a similar challenge with Bright Half Life, a story of two lovers that also plays with time, bouncing throughout a single relationship from children to death to marriage. More exciting than the work itself is that the company is collaborating with two other 2016 standouts: The Hansberry Project, which paired with Intiman to stunning results last year, and director HATLO, who directed the groundbreaking work That'swhatshesaid. 12th Ave. Arts, 12avearts.org. Feb. 15–March 11.
Tribes In his second season at the helm of ACT, artistic director John Langs faces the seemingly impossible task of improving on a debut that not only burnished his reputation as a director but earned him one as a clairvoyant, his plays often speaking to a moment few could have predicted. Tribes is the first offering of a season that appears much more focused on the personal than the political. Playwright Nina Raine's story about a young deaf man has earned wide acclaim as both a humorous and emotional coming-of-age story. Langs has said this is a work about reaching across the void to connect to those who are different from us. Not as topical, perhaps, as last year's lineup, but timely nonetheless. ACT, acttheatre.org. March 3–26.
Here Lies Love This is the theatrical spectacle of the season—an opportunity for Seattle theater to welcome those not accustomed to its ways. Little of that has to do with the work itself—a musical about the first lady of the Philippines Imelda Marcos—but much has to do with playwrights David Byrne, of Talking Heads fame, and Fatboy Slim. Still, those who manage to snag a ticket will be treated to an unforgettable performance, directed by Tony-nominated director Alex Timbers. For the production, Bagley Wright Theater will be physically transformed into a nightclub where the music will tell the story of the People Power Revolution that changed a country. Seattle Rep, seattlerep.org. April 7–May 28.
Private Lives With its recent production of Fly by Night, Reboot Theatre proved itself capable of capturing the magic of a big-time, big-hearted musical in the cozy confines of the Slate Theater. That it did so while employing nontraditional casting—as it had in its 2015 debut production, an all-female 1776—was commendable. Now the young theater company plans to push its gender-focused reboot mission further in this reimagining of Noel Coward's 1937 comedy about a divorced couple who just can't get away from each other. The company has shown an ability to balance strong performance with brave experimentation; the script should provide an opportunity to up the ante in both categories. Slate Theater, thepocket.org/slate. May 5–20.
An American in Paris For those in need of a little escape from the current American miasma—perhaps to a place where fascism has been freshly vanquished and love is in the air—this is the big show for you. Based on the 1951 film, which drew its score from the inimitable 1921 George Gershwin composition, this play tells the story of World War II vet Jerry Mulligan, an expat who is trying to make it as a painter in Paris and gets tangled in a delightfully convoluted love story. The Paramount, stgpresents.org. May 9–14.