ROCK/INDIE
By Julianne Bell
Downtown Boys. Photo by Miguel Rosario
Downtown Boys Earlier this year, Downtown Boys, who describe themselves as a "bisexual bilingual political dance sax punk party," delivered one of the most searing, essential punk albums in recent memory, moored by a blaring X-Ray-Spex-esque horn section and blistering urgency. "A wall is just a wall/And nothing more at all," lead singer Victoria Ruiz hollers in joyful defiance of the Trump administration. The Vera Project, theveraproject.org. Sept. 20.
Sheer Mag Philadelphia's garage-power-pop four-piece has emerged as a band to watch, especially after the release of their highly anticipated full-length debut, Need to Feel Your Love. Effervescent frontwoman Tina Halladay's vocals rise like an ebullient, irrepressible bubble of goodness over crunchy, addictive '70s-throwback guitars. Chop Suey, chopsuey.com. Sept. 26.
Japanese Breakfast Michelle Zauner of emo Philly band Little Big League named her solo experimental pop project as a juxtaposition of the exoticized and the banal (contrary to popular belief, Zauner is of Korean descent). Her music is similarly contradictory, pairing dreamy, swirling instrumentals with dark, thorny lyrics about collapsed relationships and oral sex. The Crocodile, thecrocodile.com. Sept. 27.
Screaming Females There's a reason this New Brunswick trio's live performances have become legendary in punk circles: The shredding prowess of lead singer Marissa Paternoster, who was named the 77th best guitarist of all time by SPIN magazine, is staggering to all lucky enough to behold it. Their 2015 album Rose Mountain is a blazing meditation on bodily betrayal written after Paternoster was diagnosed with fibromyalgia on tour. The Vera Project, theveraproject.org. Oct. 14.
Perfume Genius At this year's Pop Conference, Mike Hadreas of Perfume Genius said he wrote his 2014 song "Queen" after seeing a family at a convenience store cower in fear of his queer presentation—and he found, to his surprise, that he rather enjoyed the power. "No family is safe/When I sashay," he taunts over deliberately ostentatious instrumentals. His new album No Shape brims with even more of that boundless joy, especially on the cathartic stunner "Break Free." The Neptune, stgpresents.org. Oct. 21.
ELECTRONIC/ EXPERIMENTAL
By Cate McGehee
Kaitlyn Auerila Smith. Photo by Tim Saccenti
Zen Mother and Sound Cipher at the Laser Dome It's weird to recommend an event because it seems scary. Lying on your back in a dark dome hearing the spectral psych of Zen Mother and Sound Cipher's gnashing drums while frenetic lasers dance on the walls could be anywhere from eerie to terrifying. But you're in good hands—these two bands combine some of Seattle's most brilliant musical minds. If you want to meet the spookiness of fall head-on, you couldn't ask for a better Stygian guide. Laser Dome at Pacific Science Center, pacificsciencecenter.org/laser-dome. Sept. 14.
Studio 4/4: The Black Madonna The Black Madonna is the talent buyer at smartbar, the legendary Chicago club that's been around almost as long as house music itself. smartbar has one of the liveliest floors in the world, where dancers put their whole bodies into motion for deft, grueling hours. Seattle almost never dances the way they do there—except when we have a DJ from Chicago. Come see what the high priestess of Chicago house exorcises from this Seattle crowd.Q Nightclub, qnightclub.com. Sept. 21.
Kremfest Seattle's best music venue is pooling the curatorial talents of Seattle's best promoters for three days of multimedia art and forward-thinking electronic music, with bookings from Research, False Prophet, Tom Kha, secondnature, CUSTOMS, and more. This kind of cross-pollination is a whetstone on which the Seattle underground can sharpen its tastes. Don't miss the three-day mixtape these diverse curators put together to help you grow. Kremwerk, kremwerk.com. Sept. 21–24.
Alternating Currents Fundraiser The first event of the new Alternating Currents series, which highlights local talent to raise money for local nonprofits, features three of the vibiest DJs in Seattle: T.Wan, FloraFM, and R-Pal. Putting them all under one roof is a recipe for sweat and a face sore from grinning. Also performing: Tacoma techno producer Conduit and Seattle breakbeat producer sighup, with visuals from Lux and Coldbrew Collective. Proceeds to benefit the AmericaSCORES. Love City Love, lovecity.love. Oct. 13.
Kaitlyn Aurelia Smith When we get older it gets harder to believe in magic. Composer Kaitlyn Aurelia Smith makes magic feel real and close but also full of light. Smith combines analog synthesis and alien rhythms with woodwinds and choral vocals for an orchestrated landscape that weaves a spell you want to go toward. This is one for the believers. Barboza, thebarboza.com. Oct. 22.
HIP-HOP
By M. Anthony Davis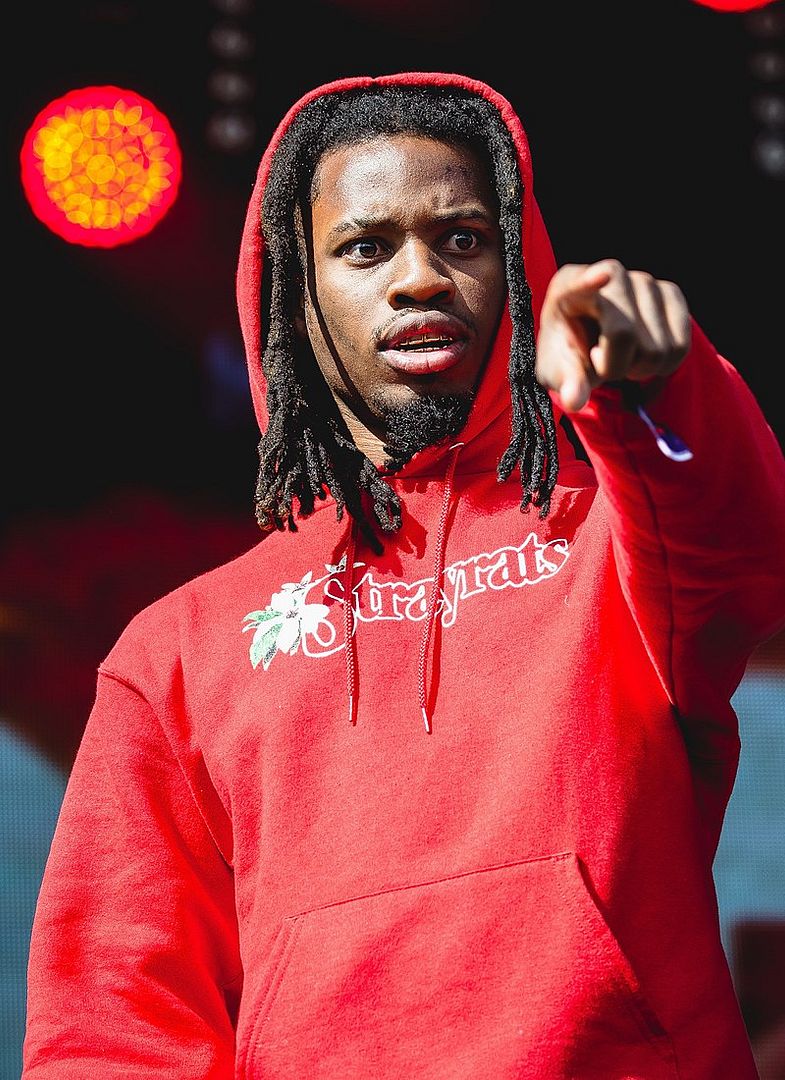 Denzel Curry. Photo by Anton Mak
Ryan Careveo Known best for playing shows all over town with longtime companion DJ Vega, Careveo has been a familiar face in the local scene since releasing Swings in 2014. His music is catchy and full of melodies, but with his ability to capture nuanced emotions, he has also developed into a strong songwriter. Neumos, neumos.com. Sept. 29.
Lauryn Hill and Nas This is going to be one of the hottest tickets of the fall. With two legends in the same building on the same night, pure-blood hip-hop fans will have a chance to simultaneously cross a few items off their bucket list. With comedian Hannibal Buress as the opener, I suggest getting tickets soon. WaMu Theater, washington musictheater.com. Oct. 10.
Denzel Curry You can scroll through SoundCloud and pick through what feels like an infinite list of youngsters with thousands of listens, and so many of them have styles rooted in slurring profanities over trap drums. Curry, the 22-year-old former Raider Klan member, is a rapper in the traditional sense, characterized as such chiefly by his ability to spit bars. El Corazon, elcorazon seattle.com. Oct. 24.
A$AP Mob Cozy Tapes Vol. 2 plays like a party someone just happened to record. With the whole A$AP crew making appearances along with a hefty list of features, this may be one of the hottest mixtapes I've heard this year. While the guests likely won't be here for the show, having the whole Mob led by Rocky and Ferg will definitely be an event. WaMu Theater, washingtonmusictheater.com. Oct. 30.
Kid Cudi Public battles with his depression and a few famous Twitter rants may sometimes distract from the fact that Cudi is a visionary and quite possibly in the pantheon of true musical geniuses. With the ability to naturally float across genres, blending rhymes, sounds, and even off-key melodies, Cudi is one of the most innovative artists of his generation. WaMu Theater, washingtonmusictheater.com. Nov. 22.
GOTH/METAL
By Lee Newman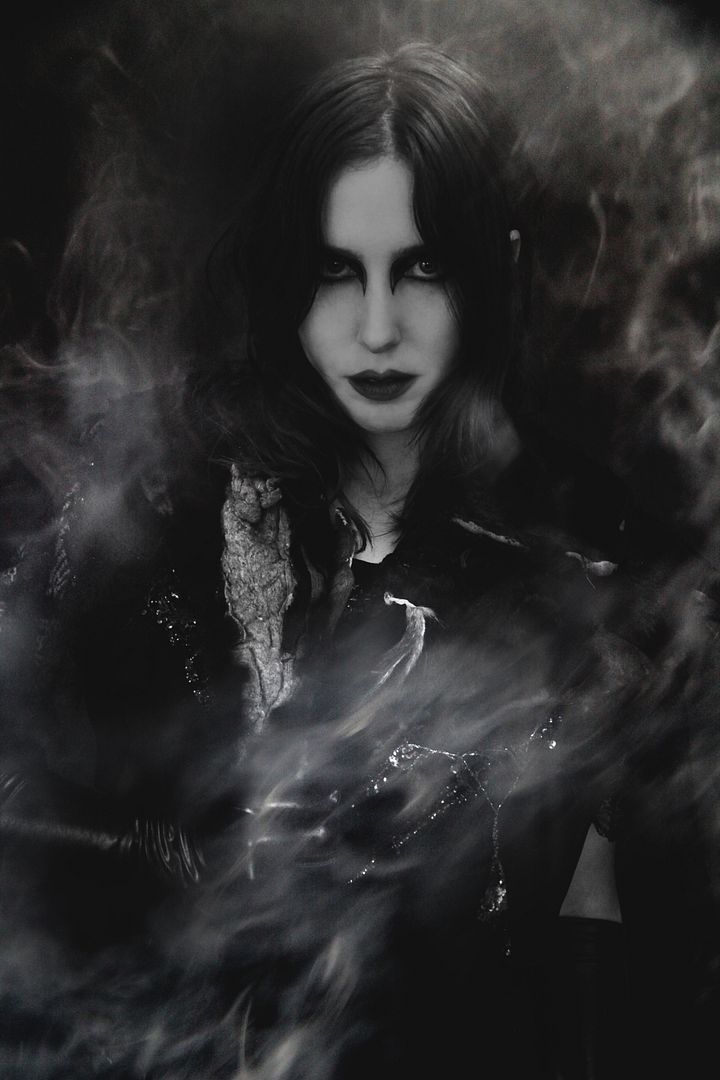 Chelsea Wolfe. Photo by Shaina Hedlund
Dylan Carlson and Lori Goldston Carlson—the mastermind behind Earth—is as close to a Seattle legend as we have. Forged in the fires of grunge and living to tell the tale, Carlson is an alchemist with a guitar, transmogrifying a familiar instrument into unheard-of sounds. Add cellist/improviser Lori Goldston and Seattle's most intimate, secretive venue, and the result is sure to be elysian, lurid, and bold. Woodland Theater, facebook.com/woodlandtheater. Sept. 16.
Drab Majesty I'm sure you've noticed that 1980s synths are in, and in a big way. But few harness the power of a delay-smothered Korg better than fey alien duo Drab Majesty, whose mesmerizing glamour-goth drama is as alluring as a transmission from the Andromeda galaxy. The addition of Seattle's original mind-bending light show will make this a first-contact event for the history books—think Close Encounters of the Third Kind. Laser Dome, Pacific Science Center, pacificscience center.org. Oct. 7
Warning, The Body, Worm Ouroboros This is not a Highline metal show that will give you whiplash. This is not the faded-denim-and-spilled-Rainier type of Highline metal show. Instead, Warning's molasses-flood riffs and warlock vocals, The Body's tinnitus-inducing entropy, and Worm Ouroboros' crystalline witchcraft prove pensive and potent together, like Armageddon looming just over the horizon. Highline Bar, highlineseattle.com. Oct. 15.
Zombi, Author & Punisher There are multiple narratives regarding man-machine convergence in popular media right now, from neon-washed Shadowrun nostalgia to Tetsuo: The Iron Man body horror. Representing these opposing visions are Zombi and Author and Punisher, respectively. Zombi zips through tessellating synth-funk, while Author & Punisher is a standard-bearer for the robot uprising with his tactile nest of machines, pounding out harsh industrial drone. Either way, the future sounds awesome. Tractor Tavern, tractortavern.com. Oct. 26.
Chelsea Wolfe If we were to choose mythological archetypes to represent musicians, Wolfe would be a vengeful ghost. Her mournful, metal-inflected folk arrangements pick up steam like leaves swirling in an abandoned home, starting as spare hymns and escalating into pummeling, elemental barrages. Expect new material off her upcoming release Hiss Spun, and expect to leave haunted. Industrial ingénues Youth Code open. The Showbox, showbox presents.com. Oct. 30.
WEIRDO
By Kelton Sears
Blank Banshee. Courtesy of the artist
Lil Peep I'll be honest. When I listen to Lil Peep, I often think to myself "The kids are not alright." The 20-year-old Soundcloud maverick's fusion of trap and emo is as popular as it is heinous, but there are legitimate moments of brilliance and emotional resonance in boundary-blurring songs like "The Way I See Things" and "Star Shopping." Love it or hate it, tonight's a chance to see what the future of music probably looks like. Neumos, neumos.com. Oct. 2.
Miscomings Keeping Seattle weird gets harder and harder as team Keep Seattle Expensive keeps winning, but Miscomings is doing their absolute damnedest to fly the freak flag high. Wielding some of the most deliciously deconstructed no-wave riffage in town and the cartoonish helium-huffing vocals to back it all up, this four-piece punk band's songs are manic, mangled masterpieces. The High Dive, highdiveseattle.com. Oct. 11.
Chad VanGaalen One of the pleasures of any art is getting a glimpse inside the mind of the artist. With Chad VanGaalen, you not only get a glimpse, you get to inhabit the guy's brain and the bizarre landscapes within it. Whether he's warbling extended tales about giant melting faces in his catchy lo-fi songs, or drawing them in his brilliant animated music videos, this Sub Pop artist has created a world you won't want to leave. Tractor Tavern, tractortavern.com. Nov. 10.
Blank Banshee Back in 2012, before your grandparents knew what "memes" meant, Blank Banshee wrote one of vaporwave's genre-defining hits. "Teen Pregnancy" threw Grandmaster Flash, Boards of Canada, and a sample from Degrassi into a blender, and what came out sounded like the strange digital future we're all consumed by now. Far from a flash in the pan, the producer's latest album, Mega, continues to push the boundaries of Internet music with avant-garde structural ingenuity. Barboza, thebarboza.com. Nov. 14.
GWAR I had the pleasure of getting sprayed with unholy amounts of fake blood by GWAR before the untimely death of long-running frontman David Brockie, aka Oderus Urungus, in 2014. Since then they've cycled through a few other extraterrestrial monster members (including a short-lived stint by Vulvatron, the band's second female singer). Whatever giant beasts are playing the heavy riffs and belching obscenities at you, though, GWAR is a guaranteed great time—just make sure any whites you wear to the show are machine-washable. Showbox SoDo, show boxpresents.com. Nov. 15.
CLASSICAL
By Gavin Borchert
Jesse Myers. Courtesy of the artist
Philharmonia Northwest The orchestra is opening its season with music from Japan: delicately etched works by Takemitsu and Hovhaness, and a true oddity. The 1912 Symphony in F by Kosaku Yamada, Japan's first composer in the Western tradition, curiously seems to combine the bucolic euphony of Dvorák with the eager-to-please exuberance of an MGM musical. St. Stephen's Episcopal Church, philharmonianw.org. Oct. 1.
Jesse Myers: the Minimal Piano His performance of John Cage's Sonatas and Interludes was a centerpiece of last November's "Musicircus" at Town Hall. This exploratory pianist returns with music by American composers Glass, Adams, and Reich and his own Error of My Ways for piano and six-channel soundtrack. Good Shepherd Center, waywardmusic.org. Oct. 13.
Pacific MusicWorks Only three operas by Claudio Monteverdi survive, but they are the first three operas still regularly performed, and the first of these—the dawn of our 400-year-old repertory—is L'Orfeo, from 1607. Stephen Stubbs leads Pacific MusicWorks and the Dark Horse Consort in a concert version of the Greek myth of the musician who braved the underworld and defied death—almost. St. Mark's Episcopal Cathedral, pacificmusicworks.org. Oct. 28.
Seattle Symphony The thrilling gigantism of Berlioz's Requiem (1837) is what makes it a can't-miss event, but it offers plenty of WTF moments that don't involve the four extra brass choirs and eight pairs of timpani that the composer asks for: the sepulchral trombone growls of the "Hostias" and "Agnus Dei" or the ravishingly gooey "Sanctus" aria for tenor, to name just a few. Benaroya Hall, seattlesymphony.org. Nov. 9 & 11.
Montrose Trio Another requiem, but one neither labeled nor intended as such: Shostakovich's 1944 Piano Trio, dedicated to a friend who died during its composition. The composer's use of bleakly catchy klezmer-flavored tunes in the finale was a provocative and daring statement to make in wartime. Meany Center, UW campus, meanycenter.org. Dec. 9.
DANCE
By Sandra Kurtz
Project Bandaloop. Courtesy of the artist
Pacific Northwest Ballet George Balanchine made Jewels 50 years ago, when audiences weren't sure whether an entire evening of abstract dancing could be engaging. We're much smarter about these things now, and Jewels is still a gobsmackingly beautiful work. Its three sections are nominally about emeralds, rubies, and diamonds, but really they're about the potential of human relationships, mysterious, jazzy, and regal. McCaw Hall, pnb.org. Sept. 22–Oct. 1.
Bandaloop The first time the artists of Bandaloop performed in Seattle, they hung from the top of the Space Needle. This visit will be slightly less precipitous, as they turn Meany Hall into their playground for their signature version of vertical dance, spinning and bouncing in beautiful loops and parabolas. Seattle has been home to plenty of aerial dance; Bandaloop should fit right in. Meany Center, meanycenter.org. Oct. 5–7.
Jody Kuehner At this point, Kuehner has almost as many descriptors after her name as are in the title of her newest work, Kissing Like Babies: Part III of one great, bright, brittle alltogetherness. The queer, femme, female, clown, drag dancer and choreographer, performing as Cherdonna Shinatra, makes an art form of non sequitur commentary, linking disparate thoughts with the same lanky elegance she brings to her movement. Whether she manages to explain it all, or if we leave the theater as baffled as when we arrived, she'll leave an indelible impression. On the Boards, ontheboards.org. Oct. 12–15.
Peggy Piacenza With many choreographers, when you hear them say that their newest work is going to explore the human condition, you start looking for the door. With Piacenza, you ask where you can get a ticket. "The Event" will indeed be an event, featuring her highly personal movement vocabulary and bringing her particularly off-center perspective to some of the oldest unanswered questions we have about birth, death, and what comes in between. Base, thisisbase.org. Oct. 19–22.
Joanna Kotze and Kim Lusk Lusk is in a sweet spot as a choreographer, and so, as the audience, we are too. In recent work she's been developing a movement vocabulary that literally vibrates at the intersection of classicism and pop action, like a slam-dancing sarabande. This fall she's sharing an evening with visitor Joanna Kotze, expanding her recent Quartet for the Dead Set and getting ready for a program-length show later this year. Lucky, lucky us. Velocity Dance Center, velocitydancecenter.org. Nov. 3–5.
THEATER
By Becs Richards
I Know Why the Caged Bird Sing. Photo by Chris Bennion
I Know Why the Caged Bird Sings Directing mastermind Malika Oyetimein is set to sculpt Maya Angelou's poetic memoir for the stage. Oyetimein and Book-It artistic director Myra Platt's adaptation will endeavor to follow the nuances of Angelou's character, paying tribute to her remarkable narrative and artistry. This production is another chapter in Oyetimein's dedication to centering black femme narratives and experiences onstage. The Center Theater, Seattle Center, book-it.org. Sept. 13–Oct. 15.
Why We Have a Body Fresh from a well-received production of Lydia, Strawberry Theatre Workshop is moving toward a comic play by San Francisco–based writer Claire Chafee. Directed by Rhonda J. Soikowski (recently seen acting in Bright Half Life), the tale follows four women who have decided to live outside the confines of patriarchal expectations in unique and rebellious ways. 12th Ave Arts, 12avearts.org. Sept. 14–Oct. 14.
Las Mariposas y Los Muertos Featuring original music by Angie Citlali Vance and directed by Pilar O'Connell, this Forward Flux commissioned project follows a rock band struggling to find a cohesive artistic vision alongside the pressure of rising fame. This new play by rising playwright Benjamin Benne explores questions of queer and Latinx identity, cultural appropriation, and public image, all within the milieu of punk rock. West of Lenin, westoflenin.com. Sept. 19–Oct. 7.
Burning Doors The Belarus Free Theater will grace a Seattle stage with a performance in the style of investigative journalism. Pussy Riot's Maria Alyokhina will join the collective in a piece dedicated to sharing the stories of three artists incarcerated for their protest art. In a time where #resistance is trending alongside photos of non-GMO smoothies, the co-optation of protest is rampant, and a piece with a critique of transnational militancy seems achingly incisive and pertinent. On the Boards, ontheboards.org. Sept. 28–Oct. 1.
Get Mad! Gay City's 2017/18 season is a knockout, making it difficult to choose a standout show, yet Get Mad! excites particular anticipation. Set to encompass "spoken word, performance art, film, and trans-media magic," Get Mad! plans to celebrate and (re)claim the complexities of madness as an identity. The performance—co-hosted by superstar Anastacia-Renée, Seattle's next Civic Poet—will feature work from numerous queer artists, including Leah Lakshmi Piepzna-Samarasinha, a lead artist with disability-justice performance collective Sins Invalid. Gay City, gaycity.org. Oct. 19–22.
VISUAL ARTS
By T.S. Flock
Andrew Wyeth. Courtesy SAM
Witness to Wartime: The Painted Diary of Takuichi Fujii The internment of peoples of Japanese descent during World War II remains too little discussed. One gets a poignant window into the experience through the works of Takuichi Fujii. Over 70 works illuminate his life before and during imprisonment in Minidoka, including his marvelous 400-page painted diary, which visitors can explore through a digital copy. Washington State History Museum, washington history.org. Sept. 16–Jan. 1.
Humaira Abid: Searching for Home Abid's first solo exhibit will happily expand the audience for one of the region's brightest talents. Her meticulous wood sculptures and paintings tackle tender subjects, from race and gender norms to nationalism and motherhood, with acerbic wit and charm. Abid strikes a rare balance of care and confrontation in her art that is important as it is accessible. Bellevue Art Museum, bellevuearts.org. Sept. 22–March 25.
Andrew Wyeth: In Retrospect To some he was a surrealist, to others a realist, and to others still a sentimentalist. Both reviled and adored, Andrew Wyeth remains a polarizing figure in the art world, even since his passing in 2009. On the 100th anniversary of his birth, this monographic exhibit at SAM takes viewers through the artist's 75-year career, from his earliest years to a final painting shown at his memorial service. Seattle Art Museum, seattleartmuseum.org. Oct. 19–Jan. 15.
New Works by Robert E. Marx A dual exhibit by CoCA and Davidson Galleries of Marx's Considering the Voluntary Absence of God was an artistic highlight late last year. The artist's sensitive approach to matters of power, hubris, abuse, and hatred was especially profound during the election, and it will be worth seeing 20 new paintings and drawings from him in a world a year older, but not wiser. Davidson Galleries, davidsongalleries.com. Nov. 2–Dec. 2.
The Time. The Place: Contemporary Art From the Collection For its 90th anniversary, the Henry is staging a museum-wide exhibition of more than 50 artworks from its collection, all of which were made in the past two decades by an international roster of artists. From video to large installations, including some pieces never before shown, the thematic thread is time and place, in literal and figurative ways. Henry Art Gallery, henryart.org. Nov. 4–March 25.