King County Metro Announces $1.50 Low Fare For People Making $23,000 and Under
By Kelton Sears
Thu., Aug 14 2014 at 11:39AM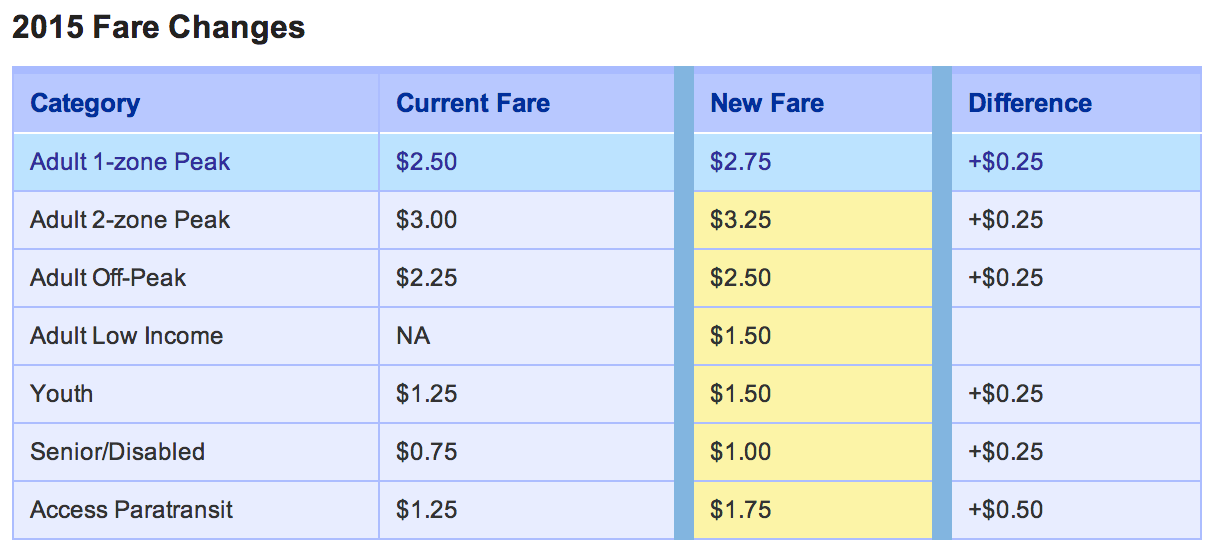 Chart from King County Metro
King County Executive Dow Constantine announced today that Metro will implement a special reduced fare for low income individuals.
People earning under around $23,000 will be eligible for a special $1.50 fare that will take effect March 1, 2015. "The eligibility threshold for a person to qualify for the low-income fare is 200 percent of the Federal Poverty Level, currently $23,340 for an individual," the county wrote in today's release.
"One of the ways we create opportunity is by helping people get to work, get to school, and get to the services they need to reach their full potential," said Constantine. "This reduced fare program will ensure that those who have lesser means still have access to opportunity."
Eligible individuals will be able to apply for reduced fare Orca cards at various locations across the county—a program that is being spearheaded in partnership with Public Health. Applications for the reduced fare will start being verified in February.
The March 1, 2015 date will conversely see all other metro fares raised, "intended to strike a balance between generating revenue that will support Metro service and keeping bus trips affordable for people with low incomes," according to the county.
More information on the program and the fare changes in general can be found here.