Feds Accuse T-Mobile of 'Hundreds of Millions' of Dollars in Bogus Charges
By Kelton Sears
Tue., Jul 1 2014 at 01:27PM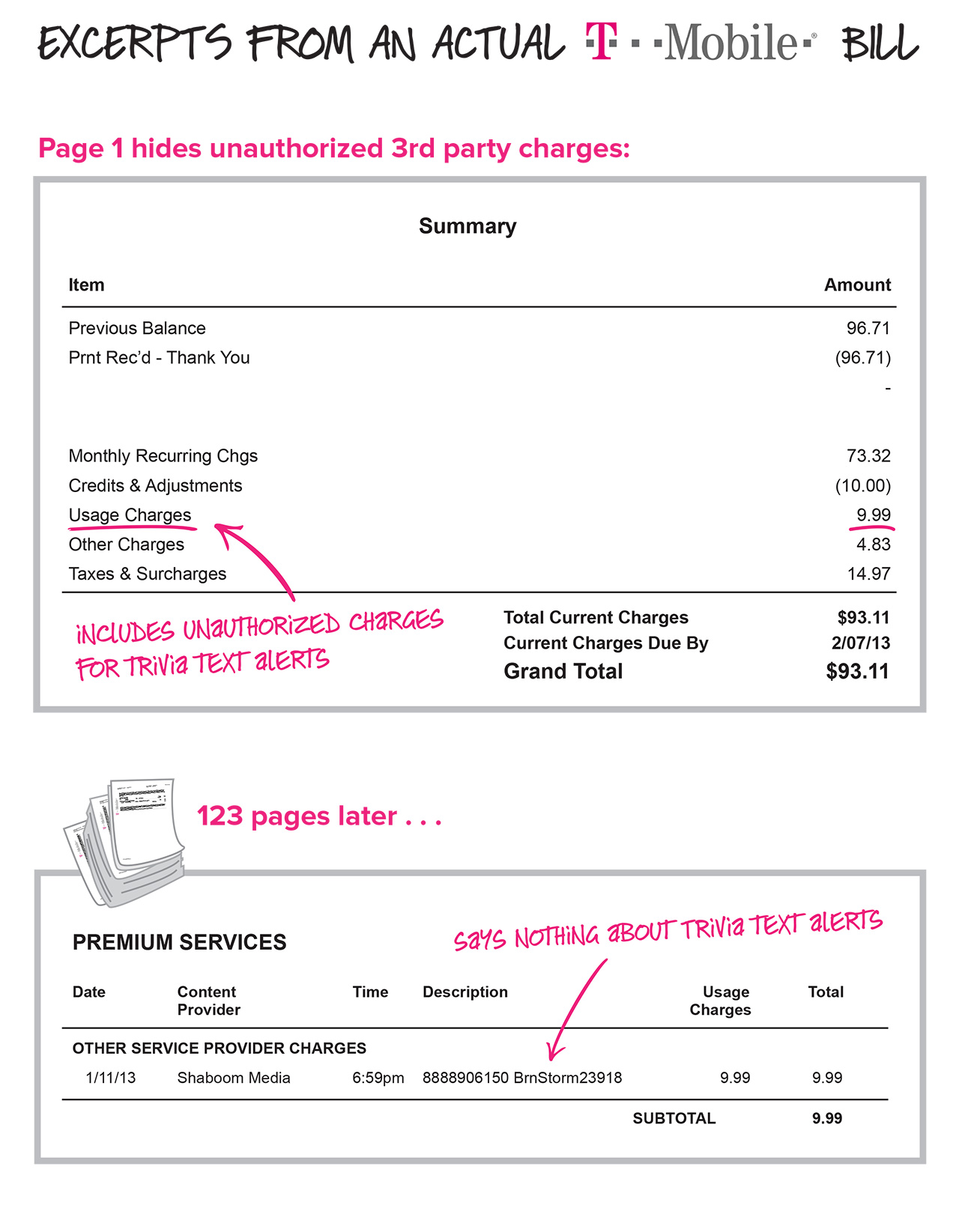 T-Mobile just got in a lot of trouble thanks to bogus charges the Federal Trade Commission illustrated above.
The Federal Trade Commission just filed a complaint in Seattle's federal court alleging that Bellevue based phone service provider T-Mobile knowingly charged its customers hundreds of millions of dollars in bogus charges.
According to the AP, regulators claim the company billed customers for "subscriptions to premium text services such as $10-per-month horoscopes that were never authorized by the account holder. The FTC alleges that T-Mobile collected as much as 40 percent of the charges, even after being alerted by other customers that the subscriptions were scams."
The practice of charging for hidden third party services, things like SMS celebrity gossip, trivia and flirting tips, is allegedly known as "cramming."
"It's wrong for a company like T-Mobile to profit from scams against its customers when there were clear warning signs the charges it was imposing were fraudulent," said FTC Chair Edith Ramirez in a statement. "The FTC's goal is to ensure that T-Mobile repays all its customers for these crammed charges."
The FTC is currently seeking refunds for defrauded customers in a settlement claim for an as of yet unspecified amount.