Best of Seattle: A Favorite Food Memoirist Has a Recipe for Great Experience
By Kathleen Flinn
Wed., Aug 6 2014 at 03:23AM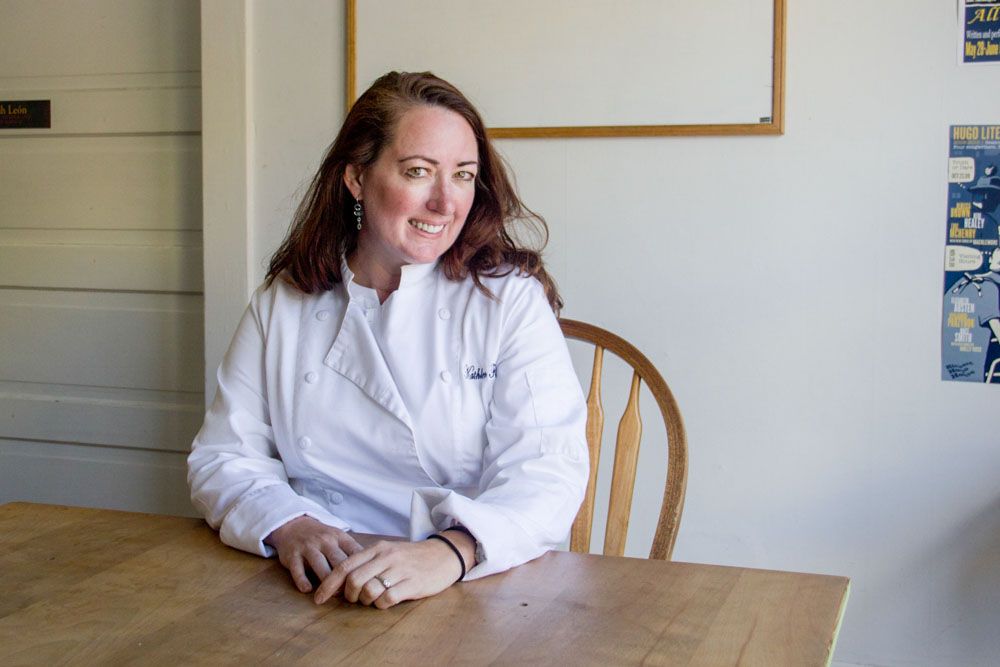 Photo by Anna Erickson
Kathleen Flinn is a Seattle-based author of several food memoirs, including the just-published Burnt Toast Makes You Sing Good: A Memoir of Food and Love From an American Midwest Family. She's also the source of many-a recipe through her website cookfearless.com. And, for us, she is an authority on the Best of the city.
•-----------------------------------------------------•
Best Romantic Restaurant
The bar area at Il Terazzo Carmine in Pioneer Square. Nothing says romance like Italian, and that's where I first laid eyes on my husband in 2004.
Best Place to Indulge/Overeat/Slum
Chicken-fried steak from Local 360 or Jules Mae in Georgetown—total diet-killers. After a tough day, I just must have the wild-boar sloppy Joe from Quinn's (sometimes I have two... which is wrong).
Best Underrated Restaurant
Place Pigalle. It's often dismissed as a tourist restaurant given its stellar location at Pike Place Market, but they've been consistently executing excellent French cuisine for years.
Best Place to Send an Out-of-Town Friend
Matt's in the Market. You get the fabulous view of the Sound, the Pike Place Market experience, plus their wonderful combination of fresh Northwest produce artfully blended with Southern influences.
Best Pike Place Market Food Stall
Piroshky Piroshky, hands down. Love all their savory pastries, but their chicken, rice, and mushroom is my favorite.
Best Dish in Seattle
Perfectly shucked fresh raw oysters at Taylor Shellfish on Melrose in Capitol Hill, paired with a crisp oyster wine.
Best Ambience
Serafina. The place manages to be both intimate and romantic, yet lively, casual and formal.
Best Bar
Poppy on North Broadway. The food is artfully executed, the bartenders are great, and it has the best happy hour in Seattle.
Best New Restaurant
I can't pick just one. So here are three: Joule for bold yet balanced flavors; London Plane in Pioneer Square for its sophistication; and Westward on north Lake Union for the fabulous views, casual-chic setting, and lovely seafood.
Best Locally Produced Must-Have Picnic Staple
The pickled figs by Renee Erickson of the Boat Street Café. They make the best addition to a cheese plate or a fabulous addition to a simple balsamic vinaigrette.
Read all of our picks for Food & Drink, and explore the rest of this year's edition of Best of Seattle.